Published On
Moosewala murder case: A new suspect Shahrukh, know who is Shahrukh
Shahrukh, who was arrested on April 25, is a new entry to the Moosewala murder case.
Author :
Chanderveer Singh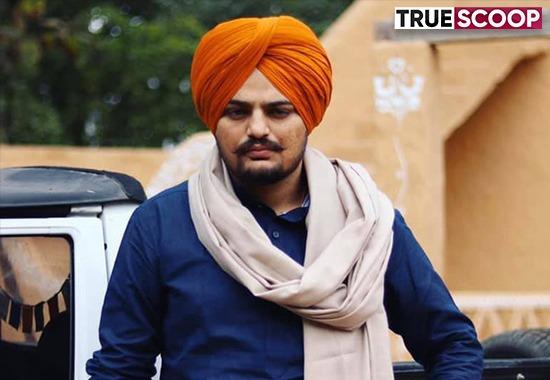 Last month Punjabi singer and Congress leader Sidhu Moosewala was shot dead by gunmen in Punjab's Mansa district. During the investigation, a new name Shahrukh has come up. Shahrukh, an alleged criminal from Delhi had conducted a detailed recce and planned to murder Moosewala. His plan failed for many reasons – first Shahrukh realized they needed a gun with a long shooting range; security personnel always surrounded Moosewala and thirdly, Shahrukh was arrested on April 25 this year.
Delhi Police officers, who asked not to be named, said it is surprising how the Punjab-based Lawrence Bishnoi-Goldy Brar gang found Shahrukh and involved him in their plan. While Bishnoi and Brar are notorious gangsters and also have fan pages on social media.
A Delhi Police officer, who was part of the investigation team that interrogate Shahrukh after his arrest, said, "Shahrukh disclosed that in December last year, Bishnoi and Brar had tasked him with the job to kill Moosewala, and for that, he, along with seven other members of their gang, had conducted a detailed reconnaissance of the Punjabi singer's daily movements and activities for 4-5 days."
"He said that a jailed gangster in Punjab named Jaggu Bhagwanpuria, who is also linked with Bishnoi and Brar gang, had promised he would deliver an aerosol spray called "Bear Sprays" to use them on Moosewala's personal security officers (PSOs) during the attack. The idea was to neutralize the PSOs in a way that they could not retaliate. However, the bear sprays were never delivered and Shahrukh refused to risk his and other hitmen's lives by executing the attack on Moosewala without long-range weapons and other logistics," the officer added.
Shahrukh's confession is not admissible in a court of law because it was taken in police custody.
Who is Shahrukh?
As per Delhi Police's records, Shahrukh was born in 1994 and brought up in a poor family in south Delhi's Madangir and his parents were laborers. He also worked as a laborer but never liked the job.
He is inspired by a local gangster, Shiv Shakti Naidu.
Naidu, who was involved in a ₹8 crore heist that took place near the Moolchand flyover in 2014, was killed by the Uttar Pradesh Police in an encounter in Meerut in February 2020. Naidu's gang had an intense rivalry with another gangster from south Delhi, named Ravi Gangwal.
"Shahrukh aspired to make it big on the Delhi's crime scene and wanted to see his name and pictures in newspapers and news channels. He left studies after Class 10, and became a street offender, primarily committing thefts. Fully aware that Naidu controlled the groups that committed thefts in the now-scrapped Blueline buses, Shahrukh started committing the same only to get recognized by Naidu," said a police officer, who arrested and interrogated Shahrukh in the past.
"Most of the murders or attempts to murder that Shahrukh have committed so far, he did it all for his mentor or associates. None of the victims were his direct enemies. He did it only to gain notoriety and make his name in the crime world," the third officer said.
Shahrukh was finally caught on April 25 by the special cell team after his name cropped up in many cases of murder, attempted murders, and firing in Delhi.