Published On
CM gives healing touch to people by announcing closure of two toll plazas on Sangrur-Ludhiana road
Asserts that people won't have to shelve money on these toll plazas from Sunday midnight
Author :
Rakesh Behal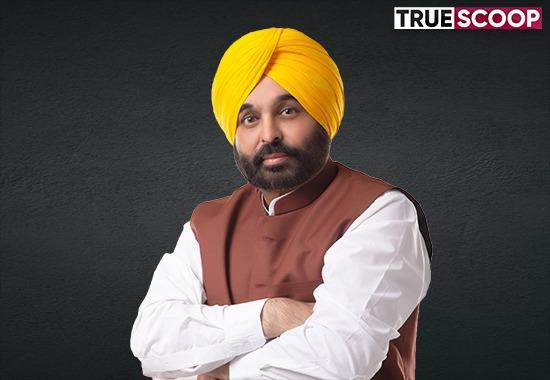 Giving a major relief to people, the Punjab Chief Minister Bhagwant Mann on Sunday announced closure of two toll plazas on Sangrur-Ludhiana road as their term is going to expire on Sunday midnight.
"These toll plazas were seeking extension of 20 months or compensation worth Rs 50 crore but I have rejected it and ordered closure of these tolls in larger public interest" said the Chief Minister while addressing a huge gathering.
The Chief Minister said that the toll was started on September 5, 2015 for a period of seven years. He said that this toll was a 'gift' of the then Akali government who's candidate had emerged victorious in by-poll held in April 2015. Bhagwant Mann asserted that though former Chief Minister Parkash Singh Badal had promised that this toll will not be installed but immediately after their candidate won the by-poll they took a U turn and toll was made functional in September.
The Chief Minister further said that for seven years people shelved huge amount of money from their pockets to pass through these toll plazas. Bhagwant Mann revealed that as MP he also raised the issue of exorbitant toll rates in Parliament but to no avail. However, he asserted that since the term of toll plazas will be over by midnight of September 4 so from Monday these toll plazas will not be functional.
Describing it as a major relief to people, the Chief Minister emphasised that people can travel freely on road without paying whopping toll on both of these toll plazas from Monday. He revealed that the companies operating these toll plazas have requested the state government to extend their tenure for 20 months or give compensation worth Rs 50 crore for huge loss due to Covid and farmers agitation. However, Bhagwant Mann unequivocally said that he had rejected both the pleas as Corona was a global disaster and farmers agitation was result of draconian farm laws of Centre government, for which the Union government had apologised later.
The Chief Minister categorically said that any other person would have agreed to the proposals of the company but he kept the interests of Punjabis above that of the company and decided to close it. He reminded the people that due to such toll plazas the prices of common goods are escalating as their transport charges enhance after crossing every toll. Bhagwant Mann asserted that toll plaza owners enhance the charges as per their whims and fancies thereby putting huge burden on pocket of common man.
The Chief Minister further said that state government is regularly working for restoring the pristine glory of state. He asserted that it is matter of great pride and satisfaction for him that Tata group will setup a big project in state near Ludhiana with an investment of Rs 2600 crore. He emphasised that this is biggest investment by Tata steel after Jamshedpur adding that more key industrial projects will be set up in the state in coming days.
The Chief Minister said that this is because now these companies are coming for investing in state and are signing agreement with Punjab. However, he bemoaned that earlier such investors ran away from investing as they were forced to sign agreement with ruling families instead of state. Bhagwant Mann quipped that his predecessors used to ask that what benefit their families will get from such projects but on contrary now he asks how many youth will get jobs from these projects.
The Chief Minister further said that the state government has been making all out efforts for promoting sports across the state to channelize the unbounded energy of youth in a positive manner. He said that 'Khedan Watan Punjab Dian' was a right step towards this direction as it will provide platform to the players for showcasing their latent. Bhagwant Mann asserted that it will also help the state government to identify the strengths and weaknesses of the players which will be beneficial for grooming them for the national and international events in future.
On the occasion, the Chief Minister said that every single promise made with the people will be fulfilled by the state government. He said that state government is already making strenuous efforts in this regard. Bhagwant Mann said that the day is not far when Punjab will again emerge a front runner state in every arena.
Prominent amongst others present on the occasion included Cabinet Minister Harpal Cheema, MLAs Narinder Kaur Bharaj and Jameer Ul Rehman, senior AAP leader Gurmail Singh Gharachon and others.