Published On
Not planning to go out to enjoy a long weekend? Here's how 'Staycation' is a savior
Even if you can't travel internationally, there are still plenty of fun and relaxing ways to go on vacation.
Author :
Priyanka Vinayak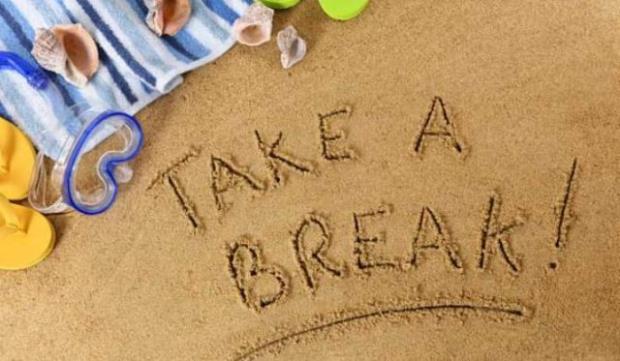 Sometimes a break from routine is the very thing you need. Even if you can't travel internationally, there are still plenty of fun and relaxing ways to go on vacation. Enter the staycation, which offers a refreshing break from monotony without straying far from home (or, in some cases, leaving home at all).
Here is the list of 4 days of holidays in April
· April 14, Thursday - Mahavir Jayanti / Baisakhi / Dr. Ambedkar Jayanti
· April 15, Friday - Good Friday
· April 16, Saturday
From 14 to 17 April is a holiday ie long weekend. You can take advantage of these four days by spending quality time with your family. Now you must be thinking that we want this too, but how? Staycation is the savior.
What is Staycation?
Staycation is basically when you spend your holidays in your own city. In such a situation, you can spend time with family in a hotel or resort in your own city or you can stay at home in a slightly different way. This is also called stationation.
What is the difference between Vacation and Staycation?
| | |
| --- | --- |
| | |
| In this, you go on a short trip out of town. | It is a vacation spent in one's own city. |
| You may need to make a booking in advance. | There is no need to make any booking in advance for this. |
| You have to pack a lot to go on vacation. | |
| Money is spent according to the day of the trip. | Get refreshed by spending less money. |
What to do on Staycation?
You don't need to be bored by staying at home. This can be your best trip or best weekend. Provided that if you make it productive and do what you don't do on normal days.
You can plan a staycation in your city like this-
Figure out what you want to do- According to Marketing Strategist Danny Fountain, the first thing to do for a good staycation is to decide what you want to do. This could be anything. For example, getting a spa or doing some kind of adventure. After this, you have to find the place around you, where you want to go or have never been there.
Make a budget for staycation- Be it a stay or a vacation, it is necessary to make a budget to go anywhere. You have to make a budget of about 4 days staycation.
Use online resources – Staycation is a great way to see the beauty of the city you live in. Many websites offer tickets for tours and events that you can buy cheaply. If you want, you can take the help of mobile application. In this, apart from hotel booking, you will get many types of suggestions related to trip, tips and destination.
Rent a Camp – Camping is a fun and low-cost option. By going there, you can meet new people or go out with friends. Apart from camping, you can also stay at a friend's house for 2-3 days. Going to a picnic spot with family can also prove to be good.
Check Credit Card Discounts - Many travel-focused credit cards offer offers for music concerts, restaurants and events.