Published On
Is PPCC Chief Raja Warring the next target of Vigilance?
PPCC Chief Raja Warring on Target, 30.24 crore scam while being the transport minister; Body of buses installed from Rajasthan at expensive rate
Author :
Samriti Bharadwaj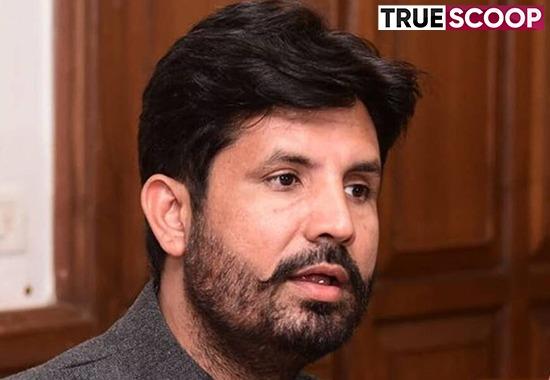 Punjab Pradesh Congress Committee Chief Raja Warring is now on the target of the Aam Aadmi Party's government. Being the Transport Minister, allegations of a scam worth Rs 30.24 crore are being made regarding the body of buses on Raja Warring. Despite having a low-cost body in Punjab, the bodies were installed by a Jaipur-based company during Raja Warring's tenure as the transport minister. For this, more money was spent. At the same time, buses were sent to Rajasthan using around 1.5 crores of diesel.

For three months, Raja Warring served as the minister of transportation in the Charanjit Channi-led Congress government. 840 buses were brought for Punjab Roadways and PRTC at this time, whose bodies were fitted by the company of Rajasthan. The company of Rajasthan took 12 lakh rupees for the body of a bus. In this way, a total of Rs 100.80 crore was spent.

Bhadaur's company was charging 3 to 4 lakhs cheaper, transporter Sunny Dhillon said that I used RTI to get the information out. It was discovered that Hargobind Koch and Gobind Koch of Bhadaur had submitted a quotation to the government for Rs. 8.40 lakh and Rs. 8.25 lakh. Nevertheless, Minister Raja Warring sent the buses to Rajasthan for the installation of the body. In this way, an additional 3 to 4 lakh rupees were invested to obtain a bus body.

According to Sunny Dhillon, in 2018 the bodies of 100 PRTC buses were installed from Bhadaur in Punjab itself. At the time, each bus cost Rs. 7.10 lakh. Punjab at the time was also governed by Congress. Razia Sultana was the transport minister in place of Raja Warring.

Also read: Jalandhar: DGPS survey of mining sites to start next week

Rs 1.51 crore was spent on buying diesel for the buses sent to Rajasthan. If the same body had been installed from Bhadaur, then the money for diesel would also have been saved.

On this matter, Raja Warring said that he is ready for any kind of investigation. I am ready to face every radar. This is political vendetta as only former ministers are being targeted.