Published On
Rising Youth Unemployment in India: 1 in 5 college graduates in India unemployed; Here's why
The data from World Economic Forum says, out of the total 13 million people who join India's workforce each year, only one in four management professionals, one in five engineers, and one in 10 graduates are employable
Author :
Tushar Singh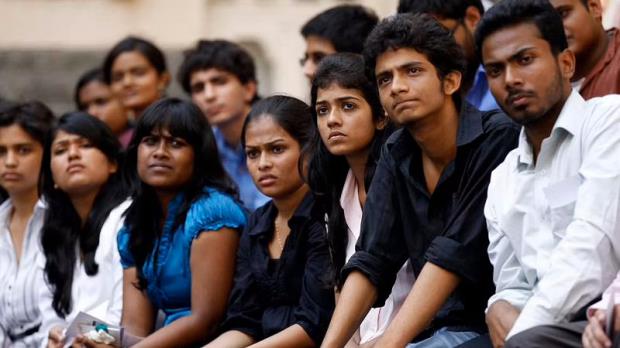 As per the reports, on population and employment in the country. The total workforce of India is expected to grow to 1.08 billion by the onset of 2050. At present, as per the population figure, there are 650 million Indians under the age of 25 and 845 million under the age of 35. Keeping the size of the economy in mind it must have been giving the intuition that the nation is creating a huge number of jobs.
But the story is right opposite to what it seems, there is a very minimal fraction of this population that is employable.
At present in India, data given by the Centre for Monitoring Indian Economy, an autonomous body that keeps an eye on the Indian Economy and releases periodical data in various regards. It says as of December 2021, one in five college graduates is unemployed.

The data from World Economic Forum says, out of the total 13 million people who join India's workforce each year, only one in four management professionals, one in five engineers, and one in 10 graduates are employable.

The employability crisis of graduates in India is a strange positional crisis because India is a giant powerhouse when it comes to the availability in the workforce, 50% of the country's population is under the age of 25.
For years, there has been a huge affinity for academic streams and careers in engineering, medicine, accounts, MBA, and so. However, the rapid technological advancements have brought in a subtle change in the demand for unconventional, creative opportunities is increasing and enabling creative individuals to convert their passion and interests into fulfilling careers like Product Design and Management, Game Art and Design, Interior Design, Advertising, Content Management, Hospitality, Tourism, Photography and so on.


This is the time that requires an out-of-the-box approach in inculcating specific skills among the youths ready to hit the competitive world. The time now demands specific skills and youths who are trained in a specific niche, instead of being part of the herd.

Students in the present era need future-ready 21st-century skills. They are preparing for jobs that do not exist when they are in school, thanks to the rapidly changing technology-driven job market.
A report published by the World Economic Forum in the year 2020 in this regard also highlighted the need for a skillful workforce in the days to come, especially for those involved in technology, such as programming, data science, big data, and machine learning, AI, web development and many more like such.