10 best companies in providing car insurance online, in India
From Claim Settlement Ratio to add-ons here's a detailed glance at the insurance companies that offers comprehensiveness and are leading players in the market.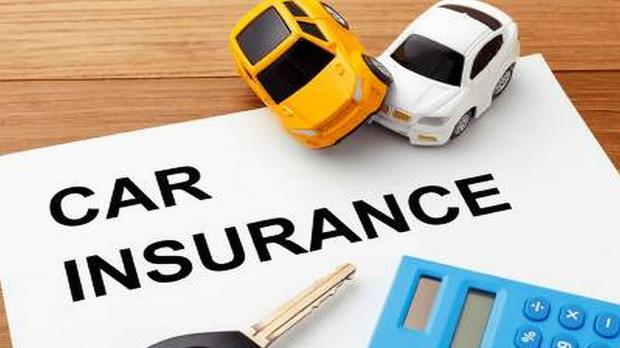 -

Car Insurance has become a crucial entity that caters to multiple aspects altogether. With increasing vigil on legal grounds insurance for your vehicle has not remained just an option but has emerged as a compulsion.

Car insurance offers protection against financial losses arising due to an accident, which is concerned against any vehicle or be it any object. It also covers all kinds of natural and manmade calamities. According to the Motor Vehicles Act, of India, it is mandatory to have third-party insurance coverage for your car.

Here in this article, we present to you the 10 best companies from where you can get your online vehicle insurance right, along with averting all forms of legal complications ahead.

Acko Car Insurance Policy:

There are a total of eight car insurance plans offered by the company, which provide the diversified needs of the customers, with absolute quick access that promotes paperless work, besides maintaining minimal documental formalities, with a Claim Settlement Ratio of 95.5%.

Go Digit Insurance Company:

Their pick-up-repair-drop facility makes this an easy go-to choice above that it also offers a simple claim feature making it one of the most reliable companies for the choice and boasts a Claim Settlement Ratio of 95%.

IFFCO-TOKIO General Company:

IFFCO-TOKIO holds an immensely fine reputation in the insurance division and attracts a huge load of customers with its friendly policies. The company has a Claim Settlement Ratio of 96.8%.

Reliance General Insurance Company:

Goes by its brand name, the Reliance insurance company offers add-ons on all of its enterprises, and long-term discounts hold a major share in the car insurance segment. Sits at an extremely exceptional Claim Settlement Ratio of 98%.

ICICI Lombard Insurance Company:

An ICICI Bank undertaking, the Lombard insurance company has verified reviews associated with the offering it serves which includes providing insurance online and low-cost facilities, holding the Claim Settlement Ratio of 87.38%.

"Loss of $4M/day, severance period" Here's how Elon Musk backs Twitter's mass layoff spree

SBI General Insurance Company:

Having 16,000 garages approx., SBI general insurance company performs as one of the best car insurance companies in India while offering car insurance online with a no-claim bonus on the next policy tenure's premium for claim-free years. Backed by a Government of India undertaking this company boasts a CSR of 89.51%.

HDFC ERGO Insurance Company:

A leading company in the segment with consumable covers and emergency assistance, which is available in 106 cities besides, offering one of the finest add-ons among the leading players in the market, with a CSR of 91.23%.

Universal SOMPO Insurance Company:

This joint venture of Indian Bank, Karnataka Bank, Indian Overseas Bank, Dabur Investment Corporation, and leading Japanese insurance company - Sompo Japan Nipponkoa Insurance Inc. has successfully emerged as a motor insurance company in India that boasts 3500+ garages and major incentives like engine protection cover and 'hospital daily cash', this venture boasts a Claim Settlement Ratio of around 96%.

Magma HDI Insurance Company:

Recognized with a CRISIL A1+ Rating, the company offers a private car insurance package, commercial comprehensive insurance package, motor act-only policy, and rider options. The car insurance company provides a Voluntary Excess plan for additional discounts, displaying itself as a low-cost car insurance company, with a pretty humble CSR of 79.6% among others.

Royal Sundaram General Finance Company:

The best in the list with the highest Claim Settlement Ratio of 98.6%, this company offers flexible and customized insurance solutions and fulfills the needs of customers. This firm caters to pretty much every single important aspect right from the windshield cover to the loss of baggage cover, this is a must to consider if you are looking forward to car insurance in the near future.