Published On
150 workers in a garment factory fell ill in a gas leak incident in Andhra Pradesh, probe ordered
It is second such incident in under two months from the location
Author :
Ujjwal Samrat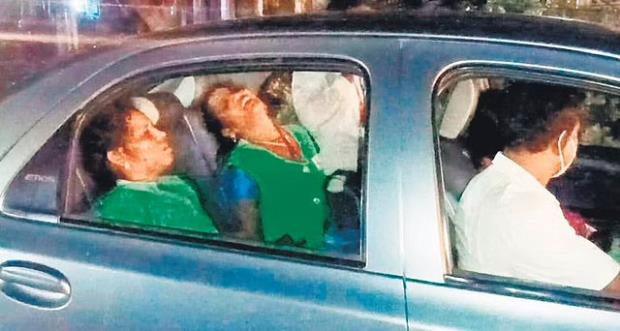 A suspected gas leak in a garments factory in Atchyutapuram of Andhra Pradesh's Anakapalli district has left over 150 workers mostly women ill. The incident broke out at night 8.30 on Tuesday.
The exact source of the leakage is still unknown but it is believed the leak is from the veterinary drugs lab located nearby the garment factory in a special economy zone in the region.
"While many were treated at the factory, another 50 women workers were shifted to the NTR Government Hospital in Anakapalli in buses and cars," said a police officer on the condition of anonymity.
A statement released from the firm Seeds Intimate Apparel India Private Limited over the incident said, "Few of our associates complained of an unpleasant odor. They were taken to the hospital nearby." The premises were evacuated soon after the gas leak and the workers complained of nausea, the statement further said.
The police officer informed that workers complained of nausea and vomiting, whereas some others fainted. In total 400 people were working during the shift when the incident took place. In one similar incident on June, 3rd in Vishakhapatnam, a total of 170 people were hospitalized.
Meanwhile, district Collector Ravi Subhash Pattasani has ordered an inquiry into the gas leak. SP Gautam Shali said they were probing the incident to find the source of the leak, adding that the police have collected information from the company representatives and workers.
What kind of gas led to the incident is still unknown as the district administration is on its toes after the incident which has happened twice in as many months.