Published On
200,000 IT professionals sacked in the mass layoffs spree since November 2022: Reports
Indian techies worst affected in the US, working in communities to assist the essential grievances of those affected in the layoff spree Author :
Tushar Singh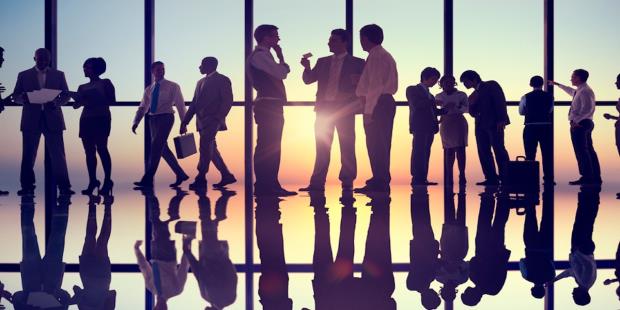 Thousands of Indian IT professionals in the US, who are now left with no job due to the series of layoffs done recently in the major tech giants like Google, Microsoft, and Amazon are now struggling to get new work within the stipulated time frame of their work visas given the termination from their jobs to stay in the country.
As per the reports in The Washington Post, near about 200,000 IT workers have been laid off since November last year, including some record numbers in companies like Google, Microsoft, Facebook and Amazon.
And based on a few industry insiders, the number of Indians laid off from the given figure stands between 30-40%, a significant number of whom are on H-1B and L1 visas.
It is pertinent to mention here, the H-1B visa is a non-immigrant visa that allows US companies to employ foreign workers in speciality occupations that require theoretical or technical expertise. Technology companies depend on it to hire tens of thousands of employees each year from countries like India and China.
Whereas, L-1A and L-1B visas are available for temporary intracompany transferees who work in managerial positions or have specialised knowledge.
Now with jobs lost a sizeable number of Indian IT professionals, who are staying with non-immigrant work visas like H-1B and L1, are now scrambling for options to stay in the US to find a new job in the stipulated few month's time that they get under these foreign work visas after losing their jobs and change their visa status as well.
Moreover, the situation is turning worse for those on H-1B visas as they have to find a new job within the country in the next 60 days or else, they will have no options left to leave the country and head back to India. And when the top tech companies are on the firing spree finding a job within such a short span of time stands next to impossible.
Silicon Valley-based entrepreneur and community leader Ajay Jain Bhutoria, while talking to the media about their plight said, "It is unfortunate that thousands of tech employees are facing layoffs, particularly those on H-1B visas who are facing additional challenges as they must find a new job and transfer their visa within 60 days of termination or risk leaving the country."
Furthermore, he added, "This can have devastating consequences for families, including the sale of properties and disruptions to children's education. It would be beneficial for tech companies to show special consideration for H-1B workers and extend their termination date by a few months, as the job market and recruitment process can be challenging."
Tech Layoff 2023: How do CEOs of the top tech giant justify the company's mass-scale layoffs?
Adding ahead to work for those out of the job, Global Indian Technology Professionals Association (GITPRO) and Foundation for India and Indian Diaspora Studies (FIIDS) on Sunday launched a widescale community-based effort to try and help IT professionals by connecting those in search of the job and those looking to hire. FIIDS will be working parallel on efforts to influence the policymakers and decision-makers of US citizenship and Immigration Services (USCIS).
The laid-off H-1B holders need to find an H-1B sponsoring job in 60 days or leave within 10 days after becoming out of status. Khande Rao Kand from FIIDS appraising media over the matter said, "This has a huge disruption on the family lives and children's education etc on this tax-paying and contributing legal immigrant."
Mr Bhutoria added it is essential and would be extremely beneficial for the immigration process to be redesigned to better support H-1B workers in order to retain highly skilled and talented minds in the US.
Parallel to all the efforts being made, the fired Indian IT workers have formed various WhatsApp groups to find ways to have a solution in an effort to find a way out owing to the terrible situation they have now landed up in.
Reportedly in one of the WhatsApp groups, there are near about 800 jobless Indian IT Workers who are circulating among themselves the vacancies made available in the country.
Another affected youth willing not to be named while interacting with the media said, "These circumstances have such a devastating effect on us immigrants and are nerve-wracking. We are kinda lost."
Above all the scenario in prevalence, a separate misery for the Indian IT professional came in after Google announced they have paused the services of Green Card processing. It came amidst the move when they fired thousands of employees. Not confirmed, as of yet but more companies are expected to follow same soon.