Published On
40 government schools to shine with solar energy in jalandhar- dc jaspreet singh
Unique initiative aims at making school buildings self-reliant in terms of power generation Author :
Rakesh Behal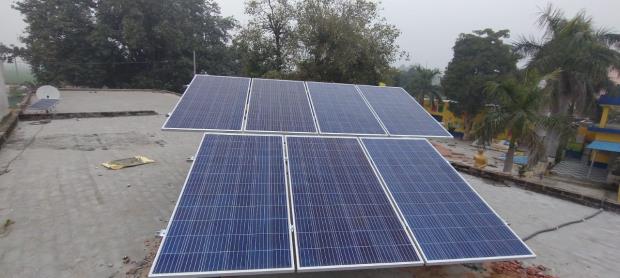 District Administration Jalandhar has kick-started a unique initiative to make government schools buildings self-reliant in terms of power generation as a total of 40 schools have been selected for this project in the first phase.
Giving more information, Deputy Commissioner Jaspreet Singh said that the project has been launched in collaboration with a non government organization namely ICICI foundation wherein as many as 11 roof-top solar panels having capacity of 40 KW are already installed at an outlay of Rs. 60 lakh. He further stated that these panels have successfully been installed at government schools village Jamsher, Binpalke, Bal, Pachranga, Wariyana, Chuharwali, Kalyanur, Dhindsa, Nathewal, and Gopalpur. He also mentioned that the remaining 29 schools would soon get the installation of these solar panels while in the next phase underground rainwater harvesting systems would be installed at these 40 schools.
Pointing out further, Executive Trainee of ICICI foundation Bani Singh and Community facilitator Sadhu Ram thanked Deputy Commissioner Jaspreet Singh for his guidance and support to launch this project. They said that the roof-top solar system is equipped with a power backup facility which makes these schools completely self-reliant in terms of power generation. The setting up of underground water harvesting systems would be started immediately after installation of solar panels, they added. They also highlighted that the foundation is also in the process of providing a blood transport vehicle to Jalandhar Civil Hospital, which would further ease out blood transportation in the district.
Meanwhile, the Deputy Commissioner also lauded the efforts of ICICI foundation to bring socio-economic changes in the society under its CSR initiative. He said that the NGO earlier too has been engaged with the district administration in its various developments and welfare programs and this project would also prove to be major milestones in terms of energy conservation.