Published On
'Free gold ring, free trip to Kedarnath, Rs 8.5 lakh': 5 offers on PM Modi's birthday which you can avail
The BJP units of various states and restaurant owners have come up with unique offers on PM Modi's 72nd birthday which has raised many eyebrows
Author :
Ujjwal Samrat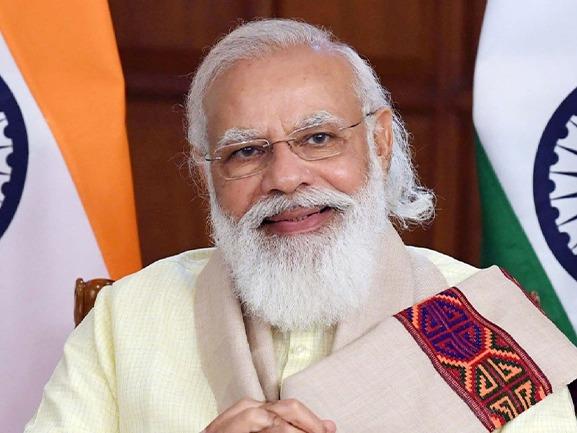 Prime Minister Narendra Modi on Saturday, September 17 will celebrate his 72nd birthday. Prime Minister Narendra Modi who is currently in the important Shanghai Cooperation Organization (SCO) summit in Uzbekistan will return to India on his birthday. Now, the Bharatiya Janata Party (BJP) is coming up with unique offers for the people of India to celebrate his birthday. It is expected that PM Modi will first head to meet his mother Heeraben Modi as he does the same almost every year. Narendra Modi has been serving India in the Prime Minister's post since 2014 and under his regime, India has seen many ups and downs. However, PM Modi has ultimately emerged as a global as well as mass leader. In fact, India's arch-rival Pakistan on multiple occasions has praised PM Modi over his foreign policy, especially at a time when the world is divided into pro-US and pro-Russia in the context of the Ukraine war. Interestingly, the BJP units of various states and restaurant owners have come up with unique offers on PM Modi's 72nd birthday which has raised many eyebrows. Below are the top 5 developments in the context of PM Modi's birthday
Gold Ring and fish in Tamil Nadu
In PM Modi's birthday offer, the Tamil Nadu BJP unit's decision to distribute gold rings and fish has raised many eyebrows. Reportedly, the Tamil Nadu BJP unit will give gold rings to the newly borns and also distribute 720 kilograms of fish to the people of the State. As per Tamil Nadu BJP's official statement, the government hospital named RSRM hospital in Chennai has been selected and all children born on the Prime Minister's birthday will be given a gold ring. Furthermore, 720 kg of fish on PM Modi's 72nd birthday in Tamil Nadu CM MK Stalin's constituency in a bid to promote Pradhan Mantri Matsya Sampada Yojna (PMMSY).
Seva Pakhwada
The BJP head unit has already issued a direction to its State unites that no cake cutting or havans will be done to celebrate PM Modi's 72nd birthday. In spite of these rituals, the States unit was asked to organize Seva Pakhwada. (fortnight of service). Under the BJP's Seva Pakhwada, additional campaigns will be undertaken to encourage planting trees, maintaining cleanliness, and educating people about the need for water conservation. Additionally, camps for blood donation and health screenings will be organised.
प्रधानमंत्री श्री के जन्मदिन के उपलक्ष्य में 17 सितंबर से 2 अक्टूबर तक देश भर में भारतीय जनता पार्टी द्वारा आयोजित होंगे 'सेवा पखवाड़ा' के विभिन्न कार्यक्रम।

— BJP (@BJP4India)
Hindi Divas 2022: History, importance, and the story around politics on India's official language
PM Modi to welcome 8 Cheetahs in India
One of the most awaited moments that the people are looking forward to watching is the arrival of 8 Cheetahs from Namibia. On Saturday, PM Narendra Modi will release cheetahs brought from Namibia in Madhya Pradesh's Kuno National Park as part of his efforts to revitalise and diversify the country's wildlife and habitat. Cheetah was declared extinct in India in 1952. The cheetahs that would be released are from Namibia and have been brought under an MoU signed earlier this year. On September 17, which is also Modi's birthday, PM will also participate in Self Help Group (SHG) Sammelan later that day with women SHG members/community resource persons at Karahal, Sheopur.
Rs 8.6 lakh for '56inch Modi Ji' Thali
Among the multiple BJP offers on PM Modi's birthday, an initiative by a New Delhi restaurant has raised many eyebrows. ARDOR 2.0 restaurant located in Connaught Place Delhi, will be presenting the big-sized thali having 56 items with the customer having the choice of opting veg and non-veg food. As per the restaurant owners If any of the two from a couple, finishes this thali in 40 minutes we will give them an 8.5 lakh rupees award. Not only this but among those who visit the restaurant between September 17-26 and eat this thali, the lucky winner or couple will win a trip to Kedarnath.