55 years, 3 nods: Why India's official entries rarely get an Oscar nomination
In the past 55 years in which India has been sending entries for the Best International Feature Film Oscar, it has been on just three occasions that the selected movies, despite some of them being critically acclaimed both in India and abroad, have made it to the nominations shortlist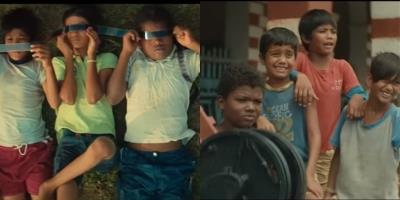 -

In the past 55 years in which India has been sending entries for the Best International Feature Film Oscar, it has been on just three occasions that the selected movies, despite some of them being critically acclaimed both in India and abroad, have made it to the nominations shortlist

A dismal record, if any, calling in question the selection process.

The three films on this rather bald list are the Nargis-Sunil Dutt classic "Mother India" (1957), Mira Nair's "Salaam Bombay" (1988) and Ashutosh Gowarikar's Aamir Khan-starrer "Lagaan" (2001).

This year, the official selection -- "Chhello Show", Nalin Kumar Pandya a.k.a. Pan Nalin's Gujarati film -- again lost out to a strong field comprising, among others, the German World War I drama "All Quiet on the Western Front" and the Golden Globe winner, "Argentina, 1985" (the historical drama from Argentina around the fight waged by a group of lawyers against the South American's nation's last military junta).

The official selection is made by a committee appointed by the Film Federation of India, the apex body of film producers, cutting across languages and regional cinema industries. Is the committee selecting the right films? Moreover, is it backing the selected film with the kind of marketing budget that a pitch for the Oscars calls for?

"RRR", which was the awards season favourite till it was snubbed by BAFTA and had to be content with just one Oscar nomination for "Naatu Naatu", was backed by the theatrical distribution and marketing company, Variance Films, in its efforts and a war chest reportedly of Rs 80 crore.

Now, "RRR" can at least claim that "Naatu Naatu" is the first Indian song of an Indian film to be nominated for an Oscar ("Jai Ho" was an Indian song, yes, but "Slumdog Millionaire" wasn't an Indian film).

Interestingly, "EO", a Belgian film (and Cannes favourite) about the road trip of a donkey backed by Variance, has got a Best International Feature Film nomination.

The only films based out of India that have won Oscars are Sir Richard Attenborough's "Gandhi" (which got for Bhanu Athaiya the Oscar for Best Costume) and Danny Boyle's "Slumdog Millionaire" (including the two that went to A.R. Rahman for Best Original Music Score and Best Song for "Jai Ho").

Rahman, incidentally, had been nominated for a Best Original Music Score Oscar in 2010 for another acclaimed Danny Boyle movie, "127 Hours", but he lost the trophy to the music composers of "The Social Network".

This year, however, good news continues to pour in for Indian documentary filmmakers.

Shaunak Sen's "All That Breathes", which had won the Golden Eye award for best documentary at Cannes 2022, has been nominated for Best Documentary Feature, an honour that went last year to Rintu Thomas and Sushmit Ghosh's "Writing With Fire".

Kartiki Gonsalves's short film "The Elephant Whisperers", the visually gripping and emotionally elevating story of Bomman, Bellie, and their child Raghu (an elephant calf), who live in the heart of the Theppakadu Elephant camp at the Mudumalai Tiger Reserve in Tamil Nadu, has bagged a nomination in its category.

These two nominations will do a world of good to documentaries produced in India with unusual stories from the lives of ordinary people. They will spur more people to invest money on the right talent with ideas that could bring home an Oscar.