Published On
Ex-Chief Secy Anirudh Tiwari & 8 others under scanner over PM Modi's security lapse during Punjab visit
Punjab government is planning to take action against them before Punjab Assembly Elections. Author :
Guneet kaur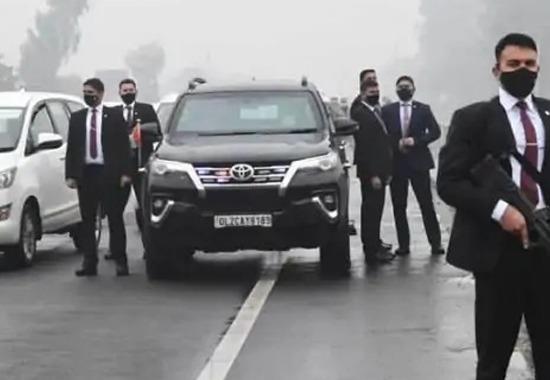 In the latest development, state government is all set to take action against those responsible for PM Modi's security breach during his Punjab visit. Reportedly, based on the reports submitted by (retired) Justice Indu Malhotra to Supreme Court, around 9 senior police and administrative officers of then government are under scanner. It is likely that action would be taken against them before Punjab Assembly Elections.
Punjab Chief Secretary Vijay Kumar Janjua earlier notified that all officers who were held responsible for negligence based on report were served with notices. Looking at the seriousness of matter, file has now been sent to Punjab CM Mann and Punjab government is preparing a charge sheet against those responsible for PM's security lapse. The names that have come up are Anirudh Tiwari, Sidharth Chattopadhyay, Naresh Arora, Rakesh Aggarwal, Surjit Singh, Inderbir Singh, Harmandeep Singh and Charanjeet Singh.
Post the security lapse, Supreme Court itself started investigation regarding the matter. SC then set up a committee headed by retired Justice Indu Malhotra in order to carry out a detailed investigation of the whole matter and submit proper report of the same. Apart from naming the officials responsible for it, the then Chief Justice NV Ramana had said that in this report some necessary measures have also been suggested for the concrete security of the Prime Minister, which will be sent to the state government.
For the unversed, PM Modi decided to visit Punjab on January 5, 2022 before the Punjab assembly elections held in February 2022. Due to some reasons, his convoy was forced to go by road from Bathinda to Firozpur. During this, his convoy was halted at flyover of Pyareana village due to farmers protesting against him. Despite Punjab Government being informed earlier about the visit, PM Modi's convoy had to turn back and his Punjab visit was cancelled.