A container ship is causing the world a loss of 2800 crore per hour. The Ever Given's rudder has been freed, and dredging is complete, just days after it became stuck in the canal. Some salvagers are optimistic that it will be released this weekend, but the wait for shipping to resume is still ongoing.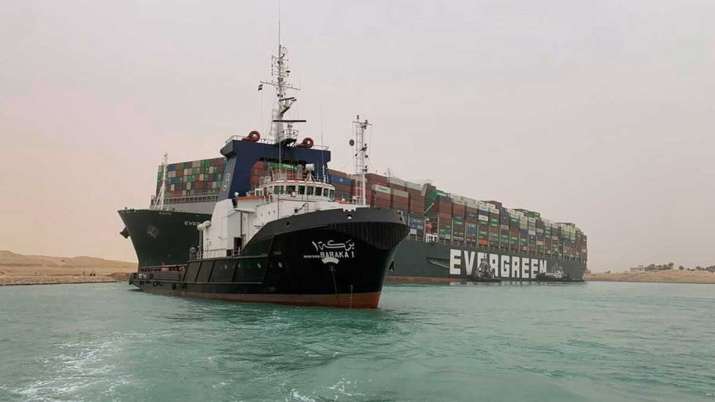 The container ship ran aground in the Suez Canal on Tuesday, blocking shipping traffic via the main global thoroughfare. The vessel is still trapped days later, despite a desperate attempt to free it and worries about the escalating costs of the fallout. According to shipping experts, the traffic congestion has already slowed nearly $10 billion in daily trade.

According to Reuters, the president of Shoei Kisen, the Japanese company that owns the ship, said that the vessel will be released by Saturday night. Global supply chains were another day closer to a full-blown disaster on Saturday morning, with a rescue team and canal authorities already trying to dislodge the four-football-field-long leviathan. Vessels carrying the world's products, such as vehicles, gasoline, cattle, and laptop computers, normally glide across the canal with ease, supplying most of the world as they travel the shortest route from Asia and the Middle East to Europe and the United States' East Coast.