Published On
Aamir Liaquat Hussain death: Reality behind Pakistani host 'waah waah' meme video explained
Aamir Liaquat waah waah meme went viral in 2020 when the Jeeway Pakistan host garnered attention for praising his guest's Naat recital on the show
Author :
Malkit Singh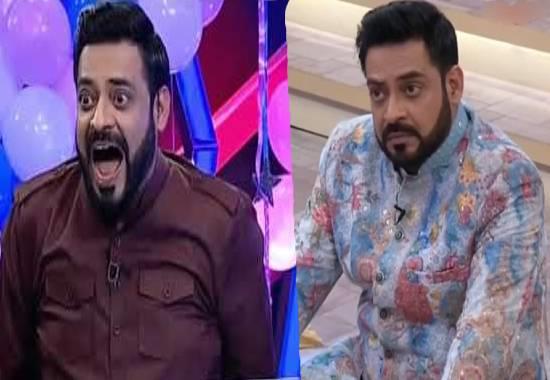 In a shocking development, widely acclaimed television host and
Pakistani
politician Aamir Liaquat Hussain on Thursday passed away at the age of 50. Aamir Liaquat Hussain fell unconscious at his home and following that he was rushed to Aga Khan University Hospital, but could not be revived. Notably, the Pakistani Television host is not only famous for his show, but also for his hilarious memes. Aamir Liaquat Hussain memes have been favourite of meme makers as it tickles netizens to the core.
Aamir Liaquat Hussain memes explained

The shocking death of Aamir Liaquat Hussain has sent netizens into grief from both India and Pakistan. Aamir Liaquat Hussain memes have been quite famous in both countries. However, few might be knowing about Aamir Liaquat Hussain 'waah waah' meme reality. Aamir Liaquat waah waah meme went viral in 2020 when the Jeeway Pakistan host garnered attention for praising his guest's Naat recital on the show. In a bid to praise the guest, Aamir Liaquat kept on saying 'wah wah wah wah wah'. Ever since then, Aamir Liaquat 'waah waah' meme has been the choice of the meme makers.
Aamir Liaquat death reason

Aamir Liaquat breathed his last on Thursday after he fell unconscious at his home and could not be revived at the hospital. Aamir Liaquat death reason has been one of the hot questions netizens are eager to know about. Aamir Liaquat death reason- As per Pakistan Police, the famous television host fell ill on Thursday night but refused to go to a hospital. On Thursday, his employees heard him scream. They broke down the door and rushed him to the hospital.

It is pertinent to mention here that Pakistan Police have ruled out any kind of foul play in Aamir Liaquat death.
Notably, Aamir Liaquat was also an MP in the erstwhile Pakistan Tehreek-e-Insaf (PTI) government but quit the party after the Imran Khan-led government fell earlier this year in a no-confidence motion. Not only this, Aamir Liaquat's third wife had left him within a month of their wedding, accusing him of being a drug addict and wife-beater.