Published On
AFSPA will be removed from entire Assam: Amit Shah
HM Amit Shah hailed Assam Police for successfully tackling insurgency and border issues at a ceremony to present the President's Colour honour to the Assam Police in Guwahati.
Author :
Chanderveer Singh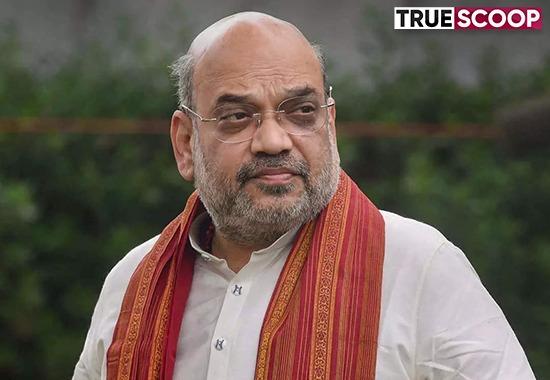 Union home Minister Amit Shah today said
that The Armed Forces (Special Powers) Act (AFSPA) will soon be removed from the whole state of Assam, . In the northeastern state, Shah added, better law and order and peace agreements with militant groups led to the partial withdrawal of AFSPA, which provided the military immunity from any disciplinary action.
Shah presented the President's Colour to the Assam Police, hailed chief minister Himanta Biswa Sarma, for leading most of the militant outfits to the peace table. He said "day is not far when the entire state will be completely free from insurgency and violence".
"After eight years of Modi, the [law and order] situation is such that the Act has been lifted from 23 districts in Assam. I am confident that soon the AFSPA will be revoked from the entire state," said Shah, who is on a two-day visit to the state.
"At one point, there was Armed Forces Special Power Act, now the youth will get vikas (development) and ujjwal (bright) future special power," he added, hailing the efforts of Himanta Biswa Sarma-led state government which completed one year today.
Shah said those who have capitulated and returned to the mainstream are being rehabilitated by both union and state governments.