Agra: Two sisters die by suicide in Brahmakumari Asharam; seek justice from Yogi Adityanath in suicide note
Ekta and Shikha were found hanging inside their single room at the Brahmakumari Asharam in Agra, Uttar Pradesh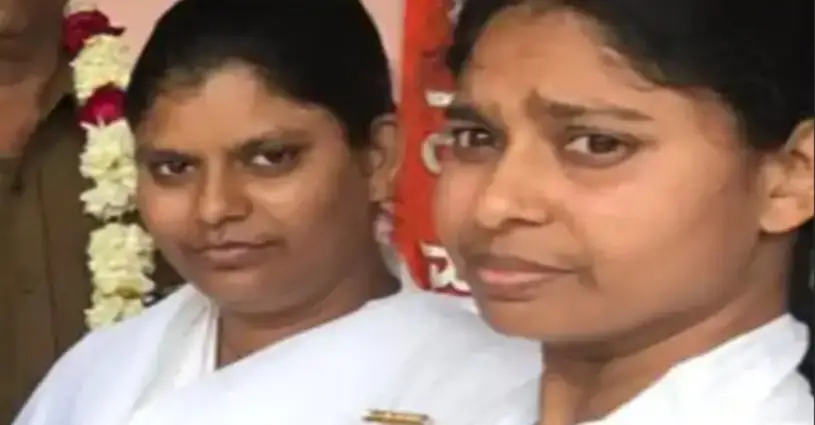 -

In a shocking development, two sisters on late Friday night died by suicide in Agra's Brahmakumari Asharam. The two sisters were identified as Ekta (38) and Shikha (32). As per reports, Ekta and Shikha were found hanging inside their room at the Brahmakumari Asharam. Notably, before taking their own life, Ekta and Shikha wrote suicide notes as well. While Ekta reportedly wrote a 3-page suicide note, Sikha wrote 1-page note. The Police have recovered the Brahmakumari Asharam sisters' suicide note and started their investigation.

Not only this, before taking their own life, Ekta and Shikha sent their suicide note in Brahma Kumari's WhatsApp group. After seeing their note, their family members and people from the Organization reached the spot but they had died. Both Ekta and Shikha took admission in Brahma Kumari Ashram 15 years ago. In the suicide note, Ekta and Shikha held four employees including a woman associated with the ashram responsible. In Brahmakumari Asharam sisters' suicide note, the deceased accused all four of unethical activities and embezzling money.
What does the suicide note say?
The sisters in their note alleged that many women in the ashram have died by suicide in the past, but they never came out. The ashram where the incident took place is located in Jagner police station of Agra. The house of both the sisters is about 13 km from the ashram. At the time when the incident took place, apart from the two sisters, there was one more woman in the ashram. She was in the other room.
A forensic investigation was conducted after Police reached the spot at midnight. A suicide note and phone were found in the room. The bodies were sent for postmortem.
The four people who have been named in the suicide note are- Neeraj Aggarwal, Guddan, Poonam and Tarachand. Guddan is the maternal uncle of both deceased, while Neeraj is a relative. Poonam is associated with Brahma Kumari Ashram Gwalior. It is alleged that Neeraj and Poonam had taken Rs 25 lakh from them to build the ashram. Police have arrested Guddan and Tarachand. Remaining teams have been formed to arrest the accused.
Ekta in her suicide note sought justice from Uttar Pradesh CM Yogi Adityanth. Ekta in her suicide note appealed that all the accused must face a fate like Aasharam Bapu i.e. life imprisonment.