Aliza Sehar leaked video: Pakistani YouTuber faces social media backlash after recorded 'video call' goes viral
Aliza Sehar's leaked video became a massive controversy in Pakistan as the YouTuber is quite famous on social media with almost 2 million susbcribers.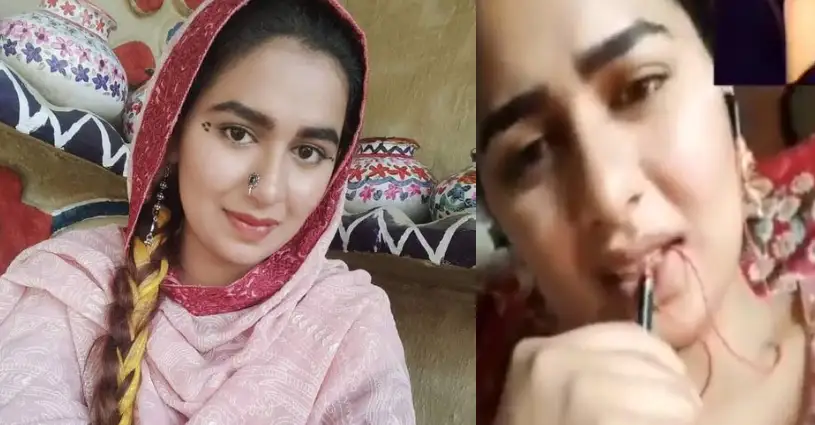 -

A Pakistani YouTuber and social media influencer Aliza Sehar reportedly attempted suicide after her explicit video went viral on social media. A photo went viral on social media with Pakistani social media users alleging that Aliza has tried to take her own life. However, later Aliza refused it saying that she is fine. Aliza Sehar, a YouTuber with 1.51 million subscribers, recently became a victim of cybercrime as her private video was widely shared on social media in Pakistan. Aliza Sehar leaked video controversy became the talk of Pakistan as the YouTuber is quite famous on social media for her simple village lifestyle. Aliza Sehar viral video was widely shared on social media despite the fact that the Pakistani YouTuber raised questions on the authenticity. Also, the Pakistani YouTuber had requested not to share the leaked Aliza Sehar video on social media as it was tarnishing her image.

For those who are unaware, Aliza Sehar leaked video showcased a girl, apparently the Pakistani influencer, on a video call with a boy. However, Aliza was unaware that the call was being recorded. In the viral Aliza Sehar video, she was requested by the person to reveal her body and she agrees by lifting her shirt. Thereafter, Aliza Sehar video call footage was leaked and ever since then the Pakistani YouTuber started facing online trolling and criticism.

It is pertinent to mention here that a video message is also going viral in which the Pakistani YouTuber talked about Aliza Sehar leaked video call. In her address, Aliza Sehar said, "I was at the cybercrime Multan for the whole day where the cops supported me fully. The Police asked me for all the details. I gave the Police all the details, including the photos, phone numbers, and everything."