All the good bits about the Marilyn Monroe Movie, Blonde: Not what you might have expected
Marilyn Monroe will see in a whole new light.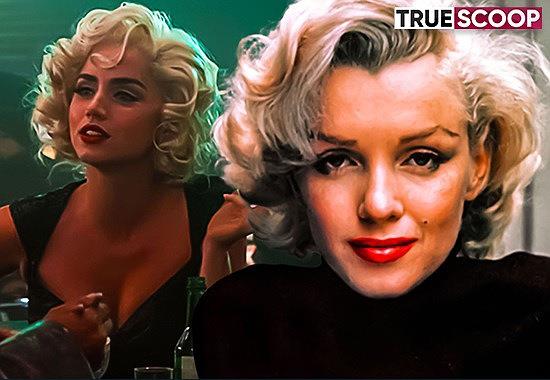 -

Marilyn Monroe will be seen in a whole new light. As a few fans suspected the Ana De Armas starrer would not be a traditional biopic. After a long wait, Netflix finally dropped the trailer for Andrew Dominik- directed, Blonde. The movie is based on Joyce Carol Oates's book of the same name.

The movie which is about the sex symbol and icon is said to be more revealing and true to reality, Marilyn's later life and career would be explored.




Marilyn was born Norma Jeane Mortensen, she starred in 30 movies and met an untimely and mysterious death in 1962. She, however, was never forgotten by the world and is an icon of western cinema.




Anna De Armas gave fans a few insights into the movie while talking to Netflix Queue. Anna talked about how the movie would treat us to a whole new part of Monroe's life. The former Bond actress said, "Andrew's ambitions were very clear from the start—to present a version of Marilyn Monroe's life through her lens," she further added"He wanted the world to experience what it actually felt like to not only be Marilyn, but also Norma Jeane. I found that to be the most daring, unapologetic, and feminist take on her story that I had ever seen."




The cast is stacked with De Armas as Marilyn, Adrien Brody as "Arthur Miller", Bobby Cannavale as Joe Dimaggio (ex-athlete) and Julianne Nicholson who will play Marilyn's mother.




The film is set to have a darker tone as it would not focus on her red carpet adventures but her trips down the trauma lane. The actress suffered and an immense amount of trauma during her glittering career.




The film is rated an eyebrow-raising NC-17 to which the Director said, "The film is sincere. It's made with love. It's made with good intentions. But it's full of rage at the same time. I seem to get myself in these situations where people regard me as provocative, but it's never what I'm trying to do. I'm just trying to say it as clearly as I can. My ambition is to make you fall in love with Marilyn."





Read more:


Elizabeth Olsen recalls acting alone in most of the time in Marvel movies

De Armas also told the press that the film is not a linear biopic, it's experimental and innovative in it's storytelling. Anna said "Our movie is not linear or conventional; it is meant to be a sensorial and emotional experience,". She continued saying, "The film moves along with her feelings and her experiences. There are moments when we are inside of her body and mind, and this will give the audience an opportunity to experience what it was like to be Norma and Marilyn at the same time."