Published On
'Am I a 2nd mother?': Malaika Arora fumes at 'son' Arhaan in Moving in with Malaika
Arhaan Khan says he considers Amrita Arora to be her mother Author :
Guneet kaur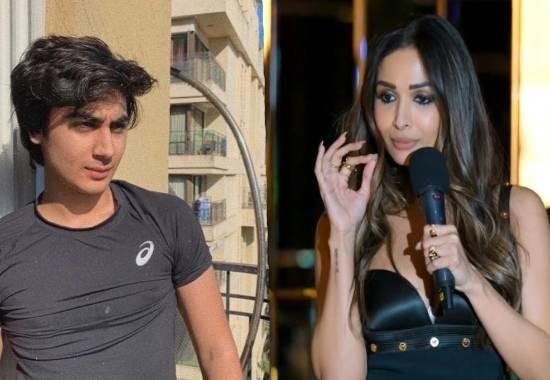 Malaika Arora's latest reality show Moving in with Malaika streaming on Disney Plus Star has surely become the latest launchpad for all Bollywood gossip lovers. Moving in with Malaika has really brought the true personality of Malaika out in front of her fans. With the trailer of 8th episode of the show, it seems like everything is really not fine between Malaika Arora and her son.
The glimpse of 8th Episode of Moving in with Malaika shows her son Arhaan Khan who is supposedly very close to her coming back home after a couple of months and instead of spending a lovely time together, it seems the duo might land into a fight. The trailer shows Arhaan talking about Amrita Arora is who Malaika's sister to be her second mother. He while telling this Malaika says that she is really like his second mother who takes care of him and is always there whenever needed. He further added that it feels to him that she is really working hard to take the number 1 spot which apparently belongs to Malaika. To this, Malaika gets pissed off and questions if she is at spot 1 to which her son replies might get to it very soon. This angers the actress who says, "What am I then? A number two in your life." The 8th episode will surely bring itself various secrets that will get revealed. It will also make the viewers witness all relationships Malaika has in her life and what turns will they take.
The latest episode of Moving in with Malaika showed her dancing along with Nora Fatehi on her all-time popular song Chaiyya Chaiyya choreographed by Terence Lewis. Not only this, the episode brought out Nora Fatehi to be very reluctant in dancing with Malaika as she fears the comparison that might take place after the video gets released.