Amazon, Byjus, and more: 8 Companies that can start mass layoffs in India in 2023
Alongside Amazon and Google a number of other Indian startups can resort to layoffs in 2023 as well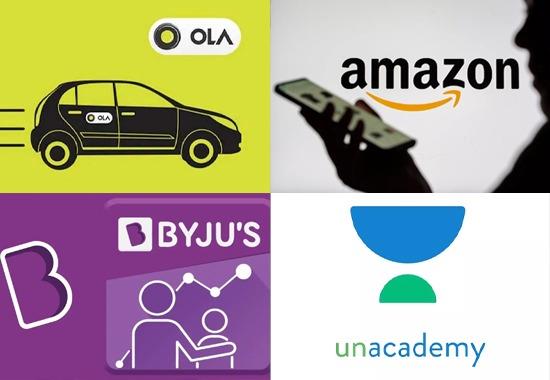 -

The spree of mass layoffs that left thousands of employees across the tech firms devastated throughout late 2022 has now come in 2023 to haunt them again. After announcing a major layoff earlier this month from its entire workforce, The issue has now come over the employees of e-commerce giants in India.

Based on the Reports that surfaced earlier this month, Amazon is set to lay off 1000 employees which stand for 1% of its entire workforce in India and this might come anytime, alongside other big names

Amazon CEO Andy Jassy announced that the company will be cutting jobs in November 2022 and that the job cuts will spill over to 2023. On January 4, CEO Jassy announced that the e-commerce titan is laying off 18,000 employees.

The job cuts were initially planned to affect about 10,000 jobs. "Amazon has weathered uncertain and difficult economies in the past, and we will continue to do so," Jassy in his letter to employees of the company said. Furthermore, he wrote, "These changes will help us pursue our long-term opportunities with a stronger cost structure."

In November, Amazon sent a note on the voluntary separation programme (VSP) to some of its employees in India. The letter asks employees to resign voluntarily from employment in exchange for the VSP benefits. The VSP had to be submitted via smart forms between November 16 and 30. The VSP was announced following Amazon's plans to reduce its staff strength globally.

Union labour ministry has sent a notice to the e-commerce giant on its Voluntary Separation Programme (VSP) which it announced for some of its employees in India. It further said that VSP violates labour laws. However, Amazon is yet to respond on the matter. It is pertinent to mention here that in November last year, Amazon halted all "new incremental" hiring across its corporate workforce.

The concern is not just restricted to one company itself rather it extends to a batch of other Indian start-ups as well. Ed-tech giant Byju's alongside a number of other companies laid off its employees in 2022, while the concern looms over things that might be problematic in 2023 as well.

Explained: How India evaded current global Covid surge to date

Here's a look at the companies that resorted to mass layoffs in 2022 and might go in 2023-

• Edtech platform Byju's fired over 4,000 employees.

• Ola halted the services of over 2,100 employees.

• The online grocery firm Blinkit fired 1,600.

• Edtech firms Lido, Unacademy and Vedantu fired 1,200, 1,150 and 1,109 respective employees.

• As per the reports, Google will proceed on the go as well to shed off the number of employees based in India later this year.