Published On
Ambala Shocker: 2 people of different families die by suicide on the same day, details inside
Both the cases have been registered under section 174
Author :
Guneet kaur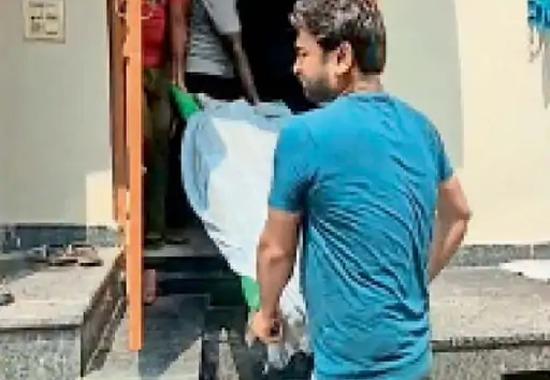 Ambala City woke up in shock as the city reported 2 incidents of suicide on the same day. Both the people who have died by suicide are totally from different families and did not even know each other. The families of both victims have not raised any allegations against anyone.
In the first case, a girl was found hanging in her room in her uncle's house under suspicious circumstances in Lalkurti. The family had gone to take medicines from the hospital and when returned home, saw their daughter in this state, soon after this Police was informed about the whole incident. The deceased has been identified as 24-year-old Archana.
It is being told that the girl was ill for a long time due to which she was suffering from some mental illness as well. The family has alleged her sickness to be a reason for her committing suicide.
Head Constable, Sunil Kumar who is carrying out the investigation has said that the body was handed over to the family after the post-mortem. The case has been registered under section 174.
The other case of suicide has also been registered under section 174 where a young man who had come to visit his brother in the city was found hanging from a tree. This incident took place in the Parashuram Colony. The deceased has been identified as 18-year-old Rajesh who used to live in UP.
The brother of the deceased has told the police that Rajesh seemed to be upset for a few days and did not even eat food a day prior to the incident. The next day Rajesh was found hanging on the tree. Investigating officer of Sector-9 police station, ASI Satish Kumar said that based on the statement of the brother of the deceased case had been registered and the dead body was handed over to the relatives.