Published On
Here's how Punjab can save itself from the impact of poor AQI
Punjab on Friday crossed the 10,000 mark of stubble-burning cases and has also surpassed the previous year's record.
Author :
Guneet kaur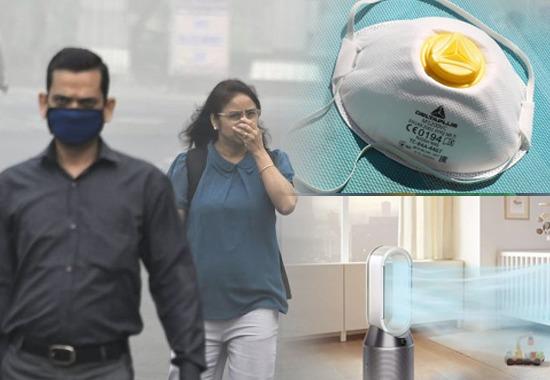 While Punjab's Environment Minister, Gurmeet Singh Meet Hayer is boasting about improved air quality through his Tweets, data revealed by Punjab Remote Sensing Center, Ludhiana states an all together different reality. As per the reports, Punjab on Friday crossed the 10,000 mark of stubble-burning cases and has also surpassed the previous year's record. The reports further reveal that state has recorded a 26.5% increase in farmfire cases as compared to last year.
Gurmeet Singh Meet took to his Twitter handle and wrote, "Punjab has observed the AQI reduction of 16.4% from the last year and 31.7% as comparative to 2020. Due to appeals by CM Sir @BhagwantMann ji & constant efforts of the Punjab Pollution Control Board, this year's air quality improved as compare to last years on the day of Diwali."
Although government is saying that they are trying their level best to control the cases of farm fires but the depleting air quality of almost every city in Punjab is a clear example of farmers not having any other alternative other than this. The pollution caused due to the increasing cases of stubble burning has impacted locals adversely. The latest data reveals that AQI of major cities of Punjab i.e. Ludhiana, Jalandhar and Amritsar have crossed the 150 mark which means it is unhealthy to inhale such poor quality air.
Speaking exclusively to True Scoop, SMO Adampur, Dr. Naresh Batla said that due to pollution, the requirement of air purifier in each household is same as the need of water filter. He stated that adults are facing a lot of respiratory problems but kids are worst affected by depleting AQI. Kids have become prone to many new problems like unclear respiratory track, cough, cold, headache, etc as they are more exposed to outdoor environments. Dr Batla suggests some practices that people should keep in mind to save themselves from this problem.
1. Mask should become a necessity of everyone's life again.
2. People should grow more and more plants which will help them to breathe good air.
3. Air purifiers should be installed in everyone's homes.
The Medical Health Centers and doctors reveal that every day almost 6-10 cases of respiratory or breathing problems are reported due to the depleting air quality.
In order to solve this problem and save people from its harmful effects, laws and restrictions should be implemented by government and any violation of the same must have strict repercussions.
Punjab Environment, Gurmeet Singh Meet Tweet
Punjab has observed the AQI reduction of 16.4% from the last year and 31.7% as comparative to 2020.Due to appeals by CM Sir @BhagwantMann ji & constant efforts of the Punjab Pollution Control Board, this year's air quality improved as compare to last years on the day of Diwali https://t.co/o2CmqdDUOG

— Gurmeet Singh Meet Hayer (@meet_hayer) October 25, 2022