Amritpal Singh's 6 associates arrested, Waris Punjab De Chief car chased by Jalandhar Police
Arrest took place when Amritpal Singh was travelling to Shahkot, Jalandhar.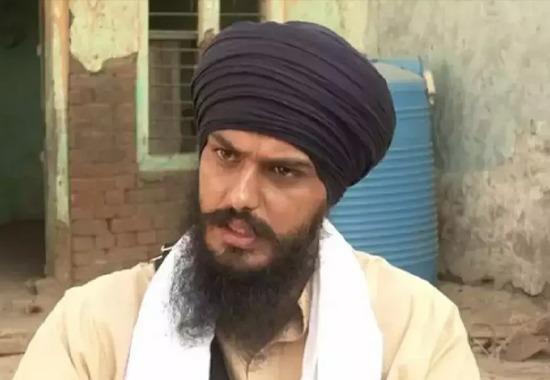 -

In the latest development, police have stained 6 close aids of Waris Punjab De Chief Amritpal Singh while he was on his way to Shahkot, Amritsar. As per the information, while 6 of his close aids have been arrested, Amritpal Singh's car is being chased by the concerned police authorities.

Reportedly, on Saturday Jalandhar Rural Police received information about Waris Punjab De Chief travelling to Shahkot, Jalandhar. After getting the information, the police formulated a plan and followed his route. While Amritpal Singh was on the way, his 6 accomplices were arrested. Adding to this, the operation is being carried out by the police of eight districts. Currently, no official police statement has come on the same.

Along with Amritpal Singh's 6 associates being detained, his other close associates Gurmeet Singh Bukkanwala and Pradhan Mantri Bajeke have also been arrested from Moga. A large blockade was already made by the police near village Kamalke on the Jalandhar main road on the border of Moga district in order to arrest them.

Earlier also, the government cancelled arms licenses of 9 associates of Amritpal Singh. All these steps are being taken against Waris Punjab De Chief after the Ajnala Police Station clash.