Published On
Amritsar: 2 people robbed twice by 5 masked miscreants, CCTV viral
Accused stole victim's mobile phones, wallets and all the cash they had with them.
Author :
Guneet kaur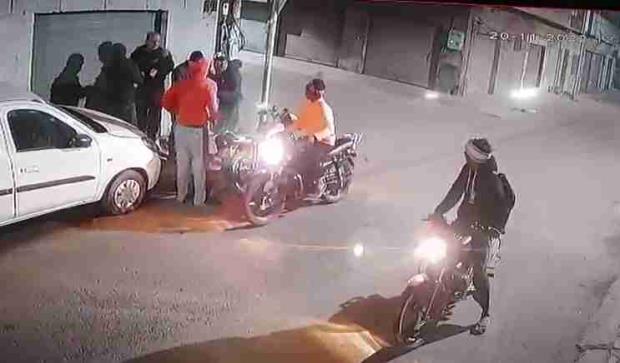 In the latest development of increasing crime rate in Punjab, a robbery case was reported from Amritsar in which 5 masked men carried out loot twice during late night. CCTV footage of same is also doing rounds on various social media platforms. People becoming victims of these robberies are workers returning from their work late at night.
As per latest information, the robbery took place at around 11 pm in which 5 miscreants wearing masks on their faces came riding on a motorcycle then surrounded a person who was returning from wedding along with his partner on a bike. Accused stole their mobile phones, wallets and all the cash they had with them. The incident reported is from 100 feet road of Amritsar.
Whole incident was captured on CCTV installed nearby. The footage showed Vivek who is the victim was returning on his bike along with his partner from a wedding. Soon after this, 5 masked men also came riding on bike and tried to overtake Vivek. Miscreants then stopped Vivek's bike and took out the keys. They then searched pockets of both victims and stole all the cash. Along with this accused also took their mobile phones along with them. Post this, robbers came back and surrounded them once again. Accused then took their wallets along with them.
Watch Video
Amritsar: 5 masked men carry out robbery twice, watch video#amritsar #watchdieo #video #viralvideo #robbery #truescoop #truescoopnews pic.twitter.com/wyiKNHiBII

— True Scoop (@TrueScoopNews) November 21, 2022