Published On
Amritsar: BSF personnel foil smuggling attempt of Pakistan, shoot down drones; watch video
The drone movement was witnessed at around 10 pm near Daoke Chowki Author :
Guneet kaur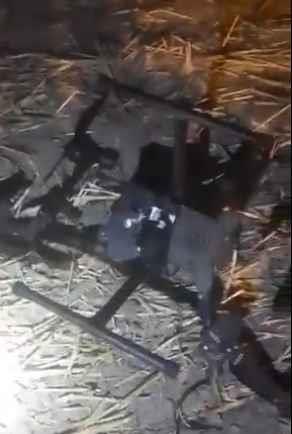 As per latest information received three interception attempts of drones were made from Pakistan side on border. Reportedly, all three attempts of infiltration were made at Amritsar border on Friday night but were foiled by BSF personnel. Information reveals that on Friday two drones that were intercepting Indian border were taken hold of. One was shot down while the other was forced to return.
Also, BSF personnel chased away two smugglers as well who were trying to enter the country from Pathankot sector. Explaining the whole incident, it was said that movement of drone was witnessed around 10 pm near Daoke Chowki. Soon after this, patrolling officials started firing and during search operation drone was found in the fields. It was 01 Quadcopter DJI Matrice 300 RTK (Chinese drone) in partially damaged condition lying in the farming field ahead of border fencing near village.
Post this, again a drone movement was heard in Panjgarai outpost in Amritsar sector. Due to firing by BSF personnel, drone had to return and since then search operation has been initiated. Also, it was on Friday that BSF personnel while patrolling in Pathankot sector spotted two interceptors and due to firing at them, interceptors had to return.
Watch Video
Interception and seizure of drone by BSF in Amritsar sector#BSF #Amritsar #BSFAmritsar #drone #punjabnews #dailynews #truescoop #truescoopnews pic.twitter.com/3qhJ0sILQy

— True Scoop (@TrueScoopNews) November 26, 2022