Published On
Applying for Canada Visa, don't fall prey to agents; keep these things in mind...
Unaware of the current state of immigration; don't fall prey to agents and lose millions
Author :
Samriti Bharadwaj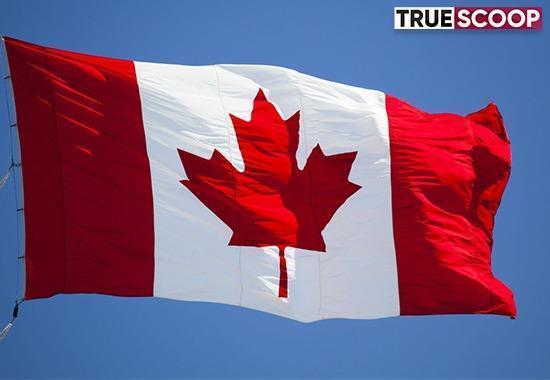 Canada is the dream for a brighter future for the young generation of Punjab. So they do not think away before spending millions of rupees. But they are unaware of the current state of immigration and fall prey to agents and lose millions. According to the latest information, visa applications are currently being put on hold in Canada due to the large number of backlogs. As a result, those who want to go to Canada have to wait a long time.

As of April 29, Canada's immigration backlog in all businesses had exceeded 2.1 million, according to government data released to CIC News Agency of Canada. The backlog of Immigration, Refugees, and Citizenship Canada (IRCC) has grown significantly since last summer. This backlog is 1,447,474 on 6 July 2021, 1,792,404 on October 27, 2021, 1,813,144 on December 15, 2021, 1,815,628 on February 1, 2022, 1,844,424 on 15 and 17 March 2022, 2,031,589 on April 11-12, 2022, April 30-May.

By 2022, this backlog has increased to 2,130,385. In the 18 days between April 11 and April 29, the figure rose to 98,796. This increase is mainly due to temporary residence inventory. During this time, the permanent residence backlog has increased by 638 persons.

Increase in backlog of other categories

Category 11 April - 12 April 30 April - 2 May
PR 529,631 530,269
TR 1,102,375 1,200,791
Citizenship 399,583 399,325
Total 2,031,589 2,130,385

Increased backlog since the onset of the epidemic

Since the onset of the epidemic, the IRCC's inventory has begun to increase. CIC News has submitted a data request to the IRCC on Canada's temporary residence inventory by April 2020. This shows that the permanent residence inventory has increased from 410,000 people to 530,000 people in the last two years. The number of temporary residential inventories has doubled since last April. The citizenship list has grown from 240,000 to 400,000. The IRCC has struggled to manage its inventory during an epidemic for a number of reasons, such as social distances and travel restrictions at the onset of the epidemic.

The reduction in express entry backlog will help the IRCC resume the all-program draw in early July. Federal Skilled Worker Program (FSWP) candidates have not been invited to apply for immigration since December 2020. Prior to the epidemic, FSWP was the main express entry route. Canadian Experience Class (CEC) candidates who have not been drawn since September 2021 are also set to receive re-application (ITAs).

The IRCC was reluctant to invite these candidates because of the backlog that was taking up to six months of processing time for express entry-managed programs. According to the IRCC, starting July, most new express entry applications will be processed within a six-month service standard.

Improvements in Permanent Residence Inventory were offset by gains in other immigration categories, such as the Temporary Resident to Permanent Residence (TR2PR) program that existed for a short time in 2021. During this time there was a slight increase in the categories of Canadian Family, Humanitarian and Compensation and Protection. Between April 11 and April 29, the backlog increased in all temporary residential categories.

Also read: Canada strengthens access to abortion services

The Canadian government is aware of the challenges posed by the IRCC's growing inventory over the past two years. In late January, Immigration Minister Sean Fraser announced a number of measures aimed at modernizing the immigration system, such as hiring more processing staff.

Last Thursday, the Canadian Parliament's Citizenship and Immigration Committee (CIMM) launched a study assessing the IRCC's backlog, which will be available to the public in a written report with recommendations for improving the IRCC's application process.