Arijit Singh Chandigarh Concert: Police deny permission to Bollywood singer's show over poor planning
Chandigarh Police have denied permission for Arijit Singh's concert in the Tricity on November 4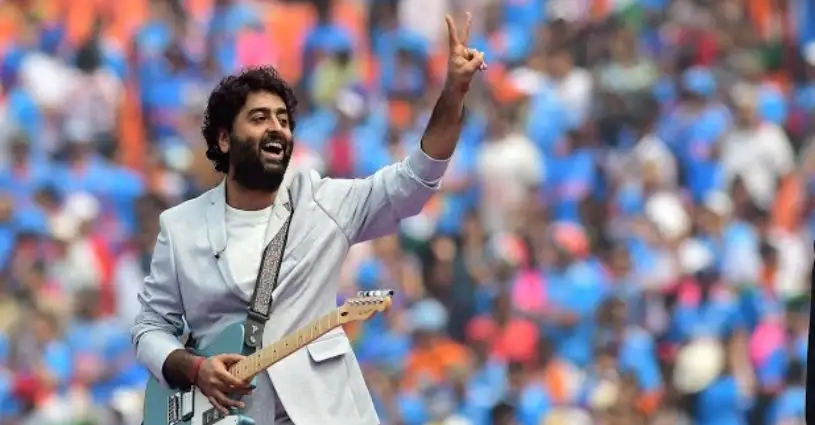 -

While the people of Chandigarh are eagerly awaiting for Bollywood singer Arijit Singh's live concert in the city, suspense over the show is still looming. As per reports, Chandigarh Police have denied permission for Arijit Singh's concert in the Tricity on November 4, pointing out inadequate parking arrangements at the concert venue — the Exhibition Ground in Sector 34.

As per reports, the organizers of Arijit Singh's Chandigarh concert have failed to submit parking plans for over 5,000 cars expected to turn up at the concert. Therefore, the Chandigarh Police have sent a written communication to the Chandigarh Deputy Commissioner, refusing permission for the show. It is worth mentioning that over 7,000 tickets – ranging from Rs 1,800 for students to Rs 2 lakh for packages – have already been sold.

Reports suggest that the premium package includes a six-chair seating arrangement in front of the stage, with wine and liquor included in the ticket.

A Chandigarh Police official was quoted saying that the organizers booked the venue without booking the parking space. Furthermore, the organisers had proposed shuttle service for which they were asked to submit a proposal with the Chandigarh Police.

With the lack of parking facilities, the Chandigarh Police have told the organizers to shift Arijit Singh Chandigarh Concert Date to December rather than in November. It is pertinent to mention here that two grounds in Sector 34 are already occupied for Dubai Carnival and another exhibition, covering the parking space and hence the Chandigarh Police have asked the organizers to postpone the event.