Ashneer Grover's hilarious take on 'Who is Orry' breaks the internet; 'Agle Janam...'
Fans in India have been puzzled and wondering about the boy named Orhan Awatramani aka Orry who is friends with almost all Bollywood star kids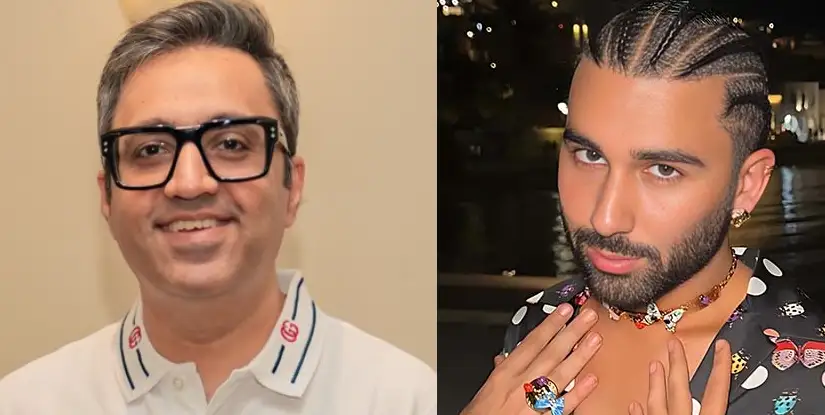 -

Former Managing Director of BharatPe & Shark Tank India judge Ashneer Grover on Friday broke the internet after he jumped into the social media mystery on 'Who is Orry?' Fans in India have been puzzled and wondering about the boy named Orhan Awatramani aka Orry who is friends with almost all Bollywood celebrities' daughters & sons. It is Orry who often gets clicked attending VIP parties and also takes pictures very close to Bollywood starkids. As a result, people of India are wondering who is Orhan Awatramani?



Recently, the same question was asked from Sara Ali Khan and Ananya Pandey who graced the couch at the Koffee with Karan Season 8. However, Sara and Ananya were not able to answer what is Orhan Awatramani's profession. Karan Johar asked, "Who is Orry, the world wants to know?"

Sara replied to the same and said, "He is a man of many things, he is a really funny person." Ananya Panday added, "I think he is going by -Loved but misunderstood. He is good with captions, so I keep asking him for captions. Not sure what he does. He works on himself."

Since neither Sara nor Ananya were able to answer the question, Ashneer Grover took a dig over it.

Ashneer took to his official X handle and wrote, "People be like to bhagwan: 'Agle janam mohe 'Orry' (aur hi) hi kijiyo'"