Published On
Astro Zindagi (Weekly Horoscope)
Here is a guide to the week ahead for you. This is your forecast for January 30-February 5. Author :
Rakesh Behal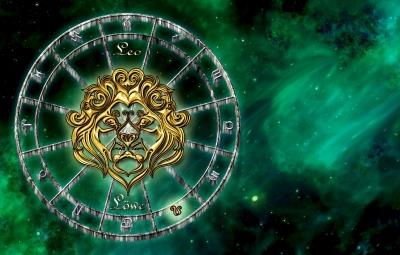 Here is a guide to the week ahead for you. This is your forecast for January 30-February 5.
Aries
This week, you will be self-aware and concerned about how others see you. Your mind will be at ease and you'll be able to make sound choices. If you believe in yourself and give your best effort, you'll feel good and get more done. You will prove your strength and independence by taking the lead on challenging new initiatives. You'll go out of your way to aid your elders and ensure their comfort. You may experience financial insecurity. Ego conflicts with loved ones and close friends are possible now. You should stick to a regular exercise plan since it will help you feel better overall and increase your strength and stamina.
Tip of the week: Believe in yourself
Taurus
You will take risks in both your personal and business life this week. Those employed by global corporations may look forward to a prosperous time. People in government jobs risk getting on the wrong side of their superiors, which might have an effect on how well they do their jobs. A portion of a company's operating costs will be wasted. But if you want to grow your company, now is a good time to put money into it. Some of you may be required to go on an extended trip for business purposes. There will be no major disruptions in your home life. It's normal to worry about your partner's health, though.
Tip of the week: Invest in your venture
Gemini
It's a good opportunity to look at other revenue streams. Developing your interests and skillsets is a wise use of time and energy. Business owners have the potential to increase their earnings by exploring new markets. Working people can anticipate a financial uptick. Your personal life is going to take a turn as you and your father may have divergent opinions on a number of issues. Remaining calm and passive is recommended. There is a possibility that students will have trouble focusing on their work. They have to put in a lot of effort if they want to succeed. Your feet and eyes might give you trouble.
Tip of the week: Develop your skillset
Cancer
Your week will be a bit of a roller coaster. Now is a good moment to make a real estate investment, and inheritance profits are forecasted. Nonetheless, company owners should exercise extreme caution with their finances. Even though you now have a job, your relationship with your superiors may remain tense. Ignore what they have to say and focus on getting the task done. You need to prioritise your father's health as much as your own. You should use caution in any business dealings with the government. An amicable relationship with the spouse is assured. Some of you who are in a relationship may struggle with trusting their partner.
Tip of the week: Trust your loved ones
Leo
Workplace stress will rise in tandem with workloads this week. Try not to get too worked up, and mind how you treat other people. Take extra precautions while dealing with money. This week, many of your relatives will avoid eye contact with you because they think you're being too self-absorbed to have a straight conversation. This is a prosperous week for businesspeople. For the first time, they will see the results of their efforts and believe in their own abilities to succeed.The relationship happiness of married people may be low this week. The same goes for your partner's health: it's best to take precautions just in case.
Tip of the week: Don't get worked up
Virgo
This week, you should focus on improving your patience and composure. When expressing your opinions in front of your coworkers, try to control your emotions. Right now, you're feeling confident and capable of solving any issue that arises. However, you should be aware that spending over your means can not end up serving you well. For the most part, this week will go swimmingly for the students. They will be able to perform at a high level and see positive outcomes as a consequence. The results of your efforts to maintain a healthy body shape will be evident. As you spend more time with relatives, your relationships with them are sure to flourish.
Tip of the week: Manage your emotions well
Libra
A sense of superiority and the need to show off your expertise may come up this week. It's important to exercise caution while collaborating with others, as disagreements with your boss or subordinates are a possibility. They will appreciate and favour you if your work involves dealing with international clientele. Politics in the workplace may be a source of stress for anybody, but natives who work for the government may have a particularly difficult time. They should avoid any workplace conflicts at all costs. There might be a lack of self-assurance and a pervasive sense of uneasiness among students. During this week, you may have weakness and digestive problems.
Tip of the week: Don't show off your superiority
Scorpio
You may find this week to be very trying. People who are interested in purchasing a home should hold off until conditions improve, since doing so now might cause their money to get stalled. Workplace rivals should be viewed warily because they could attempt to one-up you. Focus problems will be a common complaint amongst students. Government workers who are hoping for a transfer should consider themselves fortunate. Workers in the private sector need to be vigilant against malicious gossip. Those in committed relationships should make an effort to learn about their partners' perspectives. Be cautious if you have high cholesterol.
Tip of the week: Avoid gossip
Sagittarius
This week might leave you feeling a bit depleted of willpower and confidence. You intend to make an excellent impression on your superiors at work. Unfortunately, you might not receive the essential backing from superiors and peers. It is recommended to keep one's motivation high in the presence of negative feedback and words from others.If you're in a committed relationship, you and your partner will have a great time since you'll feel really close to one another. Maybe you and your significant other are thinking of taking a weekend getaway. Students will be able to focus more and will likely achieve higher marks as a result.
Tip of the week: Keep your motivation high
Capricorn
This week, you'll have an appetite for high-risk, high-reward endeavours. Money-related thoughts will inspire and drive you. Workers in the public sector may face challenges in advancing in their current positions. They will have a hard time following through on their comments, which might reflect poorly on them. Real estate professionals may anticipate improved conditions. Their monetary situation will strengthen as a result of their increased earnings. On a more personal note, your mother may be experiencing health issues and will need close monitoring. Try to soften your tone and improve your communication skills.
Tip of the week: Take calculated risks
Aquarius
You are committed to achieving your goals and will do whatever it takes to do so. There will be no more roadblocks, and all outstanding work may be finished without delay. You'll feel at ease in your workplace, which will motivate you to show off your skills and knowledge. Your subordinates will respect your confidence and assertiveness in conversation. A thumbs up will be given to you for your real care and assistance shown to your younger relatives. The marriage will remain supportive, but there should be no ego battles. Muscle discomfort and aches in the shoulders are possible side effects. Don't overwork yourself right now.
Tip of the week: Avoid ego battles
Pisces
It's possible that your spending this week may deplete your funds. It is recommended that you stick to a budget and exercise restraint when it comes to money. Those working for multinational corporations or with international clientele should expect a prosperous time to sell their goods. You may be required to take brief but fruitful travels. Disputes between relatives are to be expected; nevertheless, they may be settled amicably if both parties make an effort to explain and defend their positions. Avoiding junk food might help with any digestive problems you might be having.
Tip of the week: Avoid wasteful expenditure
(Neeraj Dhankher is an Astrologer with proficiency in Vedic, KP and Nadi Astrology. He is Founder and CEO of Astro Zindagi. The observations are made by the writer based on his own analysis)
Source Ian's