Published On
Athiya Shetty reacts to Wedding Rumours with KL Rahul, says "I am moving in but..."
Athiya Shetty sets the record straight about her wedding to KL Rahul.
Author :
Priyanka Vinayak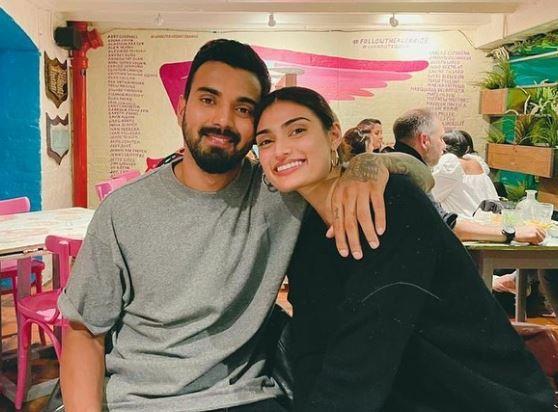 Athiya Shetty and KL Rahul, a cricketer, have been dating for some time, however, neither has confirmed the relationship. The couple is planning to marry later this year. According to a recent media rumour, the two would live together in a rented 4BHK apartment in Mumbai after their marriage.
Athiya has now debunked the rumours. She has stated that she will only be moving into a new house with her parents, Suniel Shetty and Mana Shetty. She explained to ETimes that she is moving to a new property in Bandra, but with her parents Suneil and Mana Shetty, as well as her brother Ahan Shetty. She also addressed rumours about her and boyfriend KL Rahul getting married, saying," I am tired of all this, now I only laugh them off. Let people think whatever they want to."
"I am not moving in with anyone, but my parents!" she added.
According to reports, she has purchased a full floor in the Sandhu Palace building in Pali Hill. This building's construction, however, is not finished. The interior design will be done by Athiya's mother, Mana Shetty. Mana is an interior designer with a master's degree. As a result of all of this, the couple will remain in their rented home for the time being. Alia- Ranbir's residence is two buildings away from the couple's new home.