Published On
Sidhu Moose Wala's father Balkaur Singh announces cash reward of Rs. 2 crores for the arrest of Goldy Brar
He asked Punjab Govt to announce a bounty of Rs 2 Crore from the AAP govt citing the example of gangster Rajwinder Singh's arrest Author :
Tushar Singh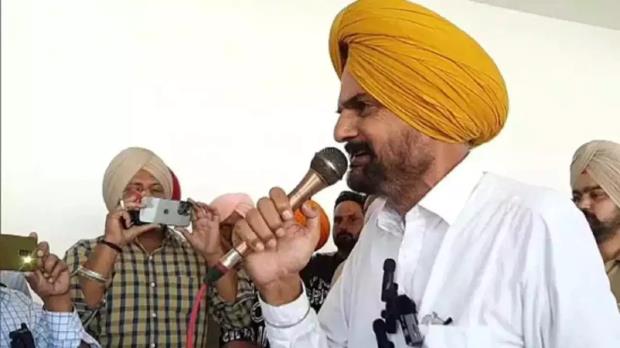 Slain singer Sidhu Moose Wala's father Balkaur Singh has announced to give Rs. 2 Crores to the person who helps to nab his son's murdered Goldy Brar. The announcement was made during a marriage ceremony in Amritsar's Verka. Taking to the occasion he thanked people for their support during his battle for justice and for sharing the family's grief and pain.
Balkaur Singh, who arrived at a marriage function in Verka, Amritsar, told from the stage that the Punjab government kept collecting a tax of Rs 2 crore from Sidhu Moose Wala. Even after the singer's death, a 2 crore rupees tax is going to the government.
The government should announce a reward of Rs 2 crore to the person who arrests his murderer Goldy Brar. If Aam Aadmi Party does not have money, then he will give this money. Even if they have to sell their land for this.
He went on to give the example of the arrest of Rajwinder Singh, who was caught with the help of Interpol and Delhi Police. He said that in 2018, a Punjabi had killed a girl in Australia and hid in Punjab, but the Australian government announced a reward of $1 million. The accused was caught a few days back. Similarly, a reward should also be announced to nab Goldy Brar.
DC visits PAP chowk to inspect site for construction of New ROB towards Amritsar from BSF Chowk
Sidhu Moose Wala's father said that he never earned anything in his life. In the initial phase, when Sidhu used to sing, he used to put money in friends' accounts they cheated fiercely. Even today there is only one account with only one number. The full tax is paid even today.
Balkaur Singh said that the government is saving Lawrence and Jaggu. Goldy Brar is not being able to bring him here in Punjab, why is this happening? They took the lives of 3 young children. His son is gone, but as long as he is alive, he will continue to speak against these gangsters.