Published On
Basant Panchami 2023 'Panch Mahayog' Subh Muhurat, importance & everything you should know
Renowned astrologers mark the day as auspicious for marriage and buying new things Author :
Tushar Singh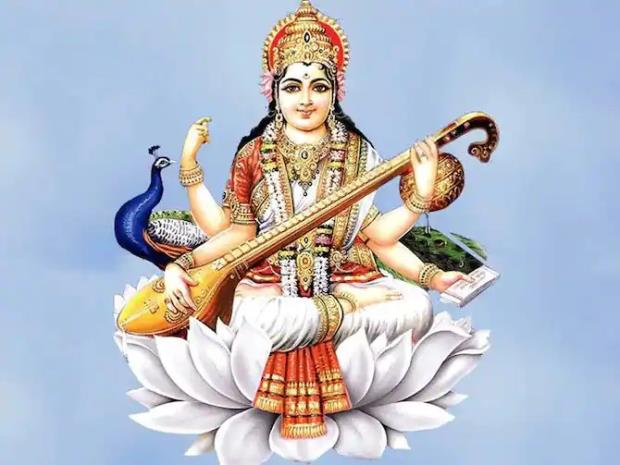 Tomorrow is Basant Panchami, the festival to worship Saraswati, the goddess of knowledge, learning and arts. Based on the Hindu Calendar this day is Panchami and Thursday of Shukla Paksha of Magh month. Along with this, Jupiter and Saturn will remain in their respective zodiac signs.
At the same time, Panch Mahayog is also being formed due to the special position of the planets. Due to this, the astrologers believe that the auspiciousness of this festival will increase further they are of the view that such a coincidence did not happen on Vasant Panchami in the last 700 years.
Quoting astrological texts about the combination of planets on this festival, Jyotishacharya of Puri Dr Ganesh Mishra explains that Gajkesari, Senior, Harsh, Shubhakartari and Shiva Yoga will be formed on Basant Panchami. Even after counting the planets from the year 1600 to date, such a great coincidence did not happen. These Panch Mahayoga will be very auspicious for buying new things, new beginnings and Vidyarambh Sanskar.
Due to folk traditions, Vasant Panchami is also considered an auspicious time for marriage. At the same time, Gupta Navratras also started on 22nd January. In this way, Saraswati Pujan on Basant Panchami will also be auspicious and fruitful in many ways.
Kashi Vidwat Parishad General Secretary Prof. Ramnarayan Dwivedi explains that in astrology, Jupiter is considered to be the factor of new creation. Which is the planet marked for the auspicious beginning, whose colour is yellow. Yellow colour is considered a symbol of optimism and positive thinking. This colour is considered very pious in Hinduism representing simplicity and purity.
Usually, Vasant Panchami and Vasant Ritu (Spring Season) are linked, but there is no relation between these two. In this regard, Dr Krishna Kumar Bhargava, Jyotishacharya of Central Sanskrit University Tirupati explains that Vasant Panchami is the festival of manifestation of Goddess Saraswati.
At the same time, this year the spring season will start on March 15. That's why special worship of Goddess Saraswati is done at this festival. Along with students, this day is also more special for people associated with music and writing. One can start learning a piece of new knowledge on this day, which is also known as Vagishwari Jayanti and Shri Panchami.
Goddess Saraswati appeared on Panchami of Magh month. When the goddess appeared, all the gods praised her. Because of this joy, Basant Raga was formed. Basant raga in music signifies joy only. Because of this, the manifest festival of Goddess Saraswati came to be known as Vasant and Basant Panchami.