Published On
Be ready to beat the summer heat, follow these tips!
The heat has broken the records for the last 122 years in March only.
Author :
Nishtha Jairath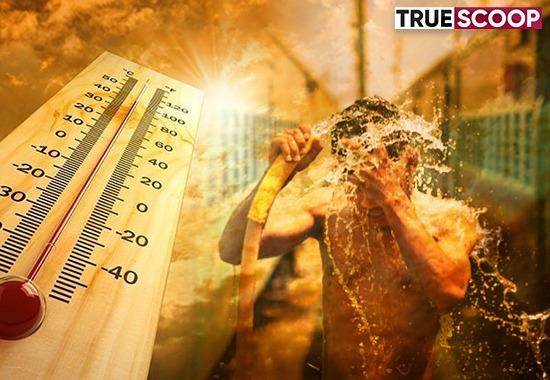 The summers have just begun and in the beginning, only it is unbearable. The excessive heats waves are driving everybody crazy. The heat has broken the records for the last 122 years in March only. The maximum temperature which has been recorded in March was 33.10°C. With this global heating, every individual can expect devastating effects. Global warming is yet another reason why the summers are too hot for humans. Heat stress is something that needs to be taken very seriously by every person. The internal body's temperature keeps on rising which can also result in some organ failure for elderly people.
Follow some tips to beat the hot summers:

• No AC? Not a problem, still you can relax in the heat summer with a hydrating water bottle. Although it sounds very basic, not drinking enough water is the main reason people feel dehydrated. If your water intake is perfect it will help you in beating the summers. If you are someone who is regularly exposed to the sun, then liquid intake is a solution for you. It keeps you hydrated and also protects you from heatstroke.
• Tie the loose hair because with open hair you automatically feel hot. Girls with loose hair usually sweat more and feel hotter. So, beat the summers with ponytails, and buns and try other tied hairstyles. Keeping hair off the back and shoulder reduces the body temperature.
• A shower twice a day can help you relax and feel fresh. By this, don't waste the water by using it in excess a quick rinse will do the trick.
• Try DIY recipes on the face like a homemade Aloe-Vera or keeping cucumber on the eyes which can be effective.

• Try on the sheet masks, they are trendy and effective these days. You can try them in very flavors which are suitable according to you. The best thing about these sheet masks is that they are very affordable and give a cooling effect after use.
• Whether it's a boy or a girl don't step out without sunscreen. It acts as a second layer for your skin which protects you from the harsh sun rays.