Published On
Bengaluru Doctor Viral Video: Stuck in traffic, runs for 3km to perform surgery, watch
The operation went well and the patient got discharged on time. Author :
Guneet kaur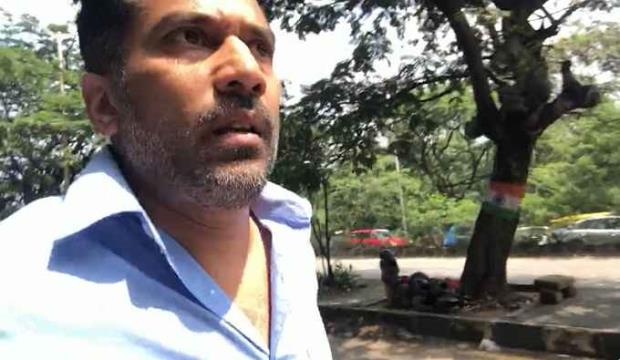 Traffic has always been the main problem in Bengaluru that restricts many people to do their jobs on time. The rains in the Silicon Valley of India have made it worse for the residents of the city.
Although traffic causes a lot of obstacles and hurdles to people, but a video has surfaced on Twitter that shows when you have the will and determination to do something, nothing can stop you in this world. A doctor's utmost responsibility is to save the life of every patient that comes to them no matter what and a doctor from the city seems to have understood this very well.
A viral video has been doing rounds on social media showing a doctor who is a Gastroenterology Surgeon at the Manipal Hospital, Sarjpur ran for 3 km which is for around 45 minutes to perform an emergency surgery for which he was getting late due to traffic. The person has been identified as Dr. Govind Nandakumar, he had to perform a laparoscopic surgery of a woman. Due to the traffic, he got stuck and decided to leave his car and run to the hospital so that he reaches there on time to carry out the surgery.
It is rightly said that if you have the real will to do something, nothing can ever go wrong. He has received the fruit of his hard work as the operation went well and the patient got discharged on time.
Here is the video
@BPACofficial @BSBommai @sarjapurblr @WFRising @blrcitytraffic sometimes better to run to work ! pic.twitter.com/6mdbLdUdi5

— Govind Nandakumar MD (@docgovind) September 10, 2022
As quoted by Indian Express, the doctor said, "The last stretch usually takes ten minutes. I was stuck in the traffic, getting nervous about being late. I had to reach Manipal Hospital in Sarjapur from Cunningham Road. Due to heavy rains and waterlogging, there was a traffic pile-up a few kilometers ahead of the hospital."