Published On
Bhagwant Mann's heavy blow on opponents; targets on them and says..
CM Mann during his Punjab Agriculture University visit targets the opposition
Author :
Samriti Bharadwaj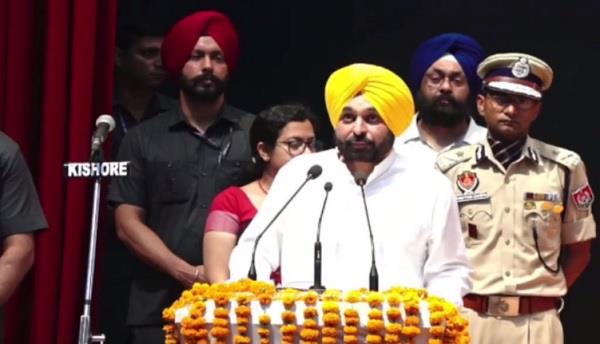 Chief Minister Bhagwant Mann arrived at Punjab Agricultural University as the Chief Guest for a state-level function commemorating Maharaja Jassa Singh Ramgarhia's birth anniversary. Bhagwant Mann also delivered heavy blows to his opponents on this occasion.

Targeting the opposition leaders during the function, Chief Minister Mann said that the losing leader was not ready to leave the government premises. He said that after 25 years, a government building has been vacated. She too was not ready to leave. The mansion was acquired in 1997. The mansion also had a swimming pool, which was built with government funds. Meanwhile, he also targeted former Chief Minister Charanjit Singh Channy for losing by a margin of 70,000 votes to some people and to two seats each. Still not ready to give up security. Danger to our lives.

Also read: BHAGWANT MANN SEEKS FULSOME SUPPORT FROM PEOPLE TO SAVE GROUNDWATER

He further said that if the governments had taken care of everything, why did he and Arvind Kejriwal feel the need to enter politics. The true tribute to Maharaja Jassa Singh Ramgarhia, according to Bhagwant Mann, would be if we all followed in his footsteps. We are also taking major decisions in agriculture, according to Bhagwant Mann, and we meet with experts from the Punjab Agricultural University on a daily basis to do so. "Everything is possible with people's cooperation," he said.