Published On
From fan to commentator: Bhuvan Bam steps in as new voice of Takeshi's Castle
Bhuvan Bam's Titu Mama to be the new voice of Takeshi's Castle Reboot in India Author :
Malkit Singh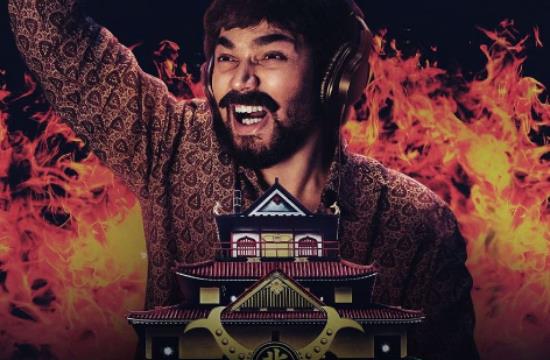 The excitement in the world of Indian television and entertainment is palpable as the news of Bhuvan Bam stepping into the shoes of a commentator for the Indian reboot of the popular Japanese game show, Takeshi's Castle, makes headlines.
Meanwhile, details of the thrilling development exploring Bhuvan Bam's role and what viewers can expect from this exciting reboot are mentioned below:
A New Twist on an Iconic Show
Takeshi's Castle, known for its wacky challenges, hilarious commentary, and madcap humor, is an iconic game show that has entertained audiences worldwide. The Indian reboot promises to retain the eccentric charm of the original while adding a unique Indian flavor to the mix.
Bhuvan Bam: From YouTube Sensation to Commentator Extraordinaire
Bhuvan Bam, a renowned actor, comedian, and YouTuber, is set to take on the role of a commentator in Takeshi's Castle. What sets his commentary apart is that he will be reprising one of his most beloved characters, Titu Mama, from his YouTube series, BB Ki Vines. This promises to bring a whole new dimension of fun and laughter to the show, as fans of Titu Mama can expect the character's trademark quirks and humor.
A Change in the Commentary Booth
Bhuvan Bam's entry into the show marks a change in the commentator lineup. He replaces the seasoned Jaaved Jaaferi, who has been associated with the show previously. Bhuvan's fresh perspective and unique comedic style are expected to add a breath of fresh air to Takeshi's Castle.
Streaming on Prime Video: Release Date Awaited
One of the most anticipated aspects of the reboot is its availability on Prime Video. While fans are eagerly waiting to witness the madness unfold, the official release date has not been revealed yet. This air of mystery only adds to the anticipation, making viewers wonder what surprises the show has in store.
The Madness Continues
For those familiar with Takeshi's Castle, the promise of fun set-ups, challenging games, and, of course, hilarious commentary is something to look forward to. Over 100 contestants will embark on a wild journey as they attempt to storm the castle, encountering all manner of guards, devils, and giant foam mushrooms along the way. The ultimate prize at stake is a chance to win 1 million yen.
Bhuvan Bam's Nostalgia and Excitement
Shah Rukh Khan's Jawan and Its Echoes of Money Heist: A Comparative Look; Video leaves baffeled
Speaking about his involvement in the show, Bhuvan Bam shared his deep connection with Takeshi's Castle. He mentioned, "Since the original version of Takeshi's Castle was on television, I have been an ardent fan of the concept, execution, and hilarity of the game show." This connection to the show's roots makes his role all the more special.
A Full Circle Moment
For Bhuvan, voicing the show is a full-circle moment. He expressed, "I don't think there is anyone in my generation who hasn't loved and enjoyed this madcap comedy." This sentiment resonates with fans who grew up watching the show and are now excited to see Bhuvan Bam add his own touch to it.
A Unique Blend of Characters
As an entertainer, Bhuvan Bam is known for portraying unique yet relatable characters in his YouTube series. His fans have appreciated his creativity and the depth he brings to his roles. With Titu Mama making an appearance in Takeshi's Castle, viewers can expect a delightful blend of Bhuvan's creative self and the madness of the game-show.
Awaiting the Younger Generation's Response
Bhuvan Bam is optimistic that the younger generation will embrace the show with the same fervor as the previous one. Takeshi's Castle has a timeless appeal, and Bhuvan's involvement is likely to introduce a new wave of fans to this classic game show.
Conclusion
In the world of Indian entertainment, Bhuvan Bam's entry into Takeshi's Castle is a significant development. As fans eagerly await the show's release on Prime Video, the promise of laughter, entertainment, and a fresh perspective adds to the excitement. With Bhuvan Bam stepping into the commentary booth as Titu Mama, Takeshi's Castle is all set for a hilarious and memorable reboot.
Stay tuned for the official release date, and get ready to storm the castle!