Published On
Big Breaking: Success in Punjab Police Intelligence Headquarters attack case; Police recovered launcher
Mohali police has recovered the launcher used for the attack on Punjab Police Intelligence Headquarters
Author :
Samriti Bharadwaj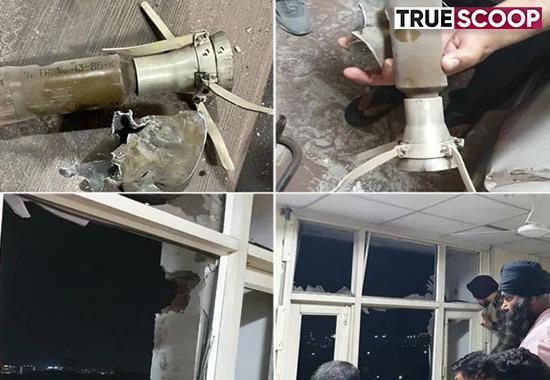 The Mohali Police disclosed that during further investigation in the case FIR number 236/22, PS Sohana, a number of suspects have been rounded up and questioned. The launcher used in the attack has been recovered by the police and all leads developed in the case are being pursued meticulously.
In a significant security lapse, a rocket-propelled grenade (RPG) was flung at the third floor of the Punjab Police Intelligence Headquarters in Sector 77, Mohali, at about 7.45 pm on Monday.

"A minor blast took place at the intelligence building. The investigation is going on and our senior officials are on the spot. No damage has been reported. Senior officers are on the spot and an investigation is being done. Forensic teams have been called," the Mohali police said in a statement.

Some hours before the state's security wing was reported to have asked the law enforcement agencies to increase security. Earlier two letters were purportedly received from a commander of the Pakistan-based terror group Jaish-e-Mohammad. The letter had warned of attacks on railway stations, bridges, places of worship and other major installations, and VIPs too.