Published On
Bigg Boss 16 Winner MC Stan gets into a physical fight with fan trying to take selfie, watch
There are speculations that this video of MC Stan is of 18th March 2023 from Nagpur Author :
Guneet kaur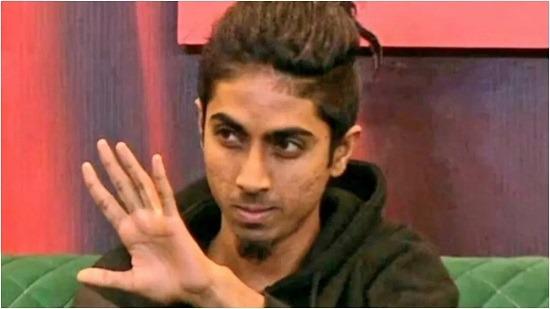 Famous rapper and Bigg Boss 16 winner MC Stan has been in the headlines for various controversies over the past few days. Now, the rapper has landed into another after a video of him getting indulged in a physical fight has surfaced. The video of MC Stan fighting has allegedly gone viral from his event that took place on 18th March 2023.
Reportedly, a video of MC Stan has gone viral where he can be seen entering a club with tight security. During this, a fan comes up to him and tries to take a selfie with the rapper. However, things turned ugly when rapper MC Stan lost his control and tried to hit someone in the crowd. MC Stan's bodyguards can be seen stopping him and calming him down. This behavior of MC Stan has left everyone stunned. MC Stan enjoys a massive fan following for the rap he does and the way he promotes Hindi language through his raps but this video of him has not set a very good image in front of the audiences. There are speculations that this video of MC Stan is of 18th March 2023 from Nagpur however there is no official confirmation about the same.
Recently, MC Stan's Indore concert was also cancelled on 17th March 2023 just an hour before it had to start. The reason for cancellation of concert was that a few members of the Karni Sena created a ruckus at the venue. They forced MC Stan to stop the show alleging that he uses foul language in his songs.
Recently, MC Stan also got into a fight with his great friend Abdu Rozik. Recently, Abdu Rozik released a statement saying that MC Stan's fans allegedly abused him and broke his car due to Abdu Rozik's feud going on with MC Stan.