Bihar CM Nitish Kumar apologizes over his viral 'Sex Education' speech in Vidhan Sabha
Bihar CM Nitish Kumar said that if his remarks have drawn such criticism and hurt sentiments on Sex Education speech, then 'I am apologizing'.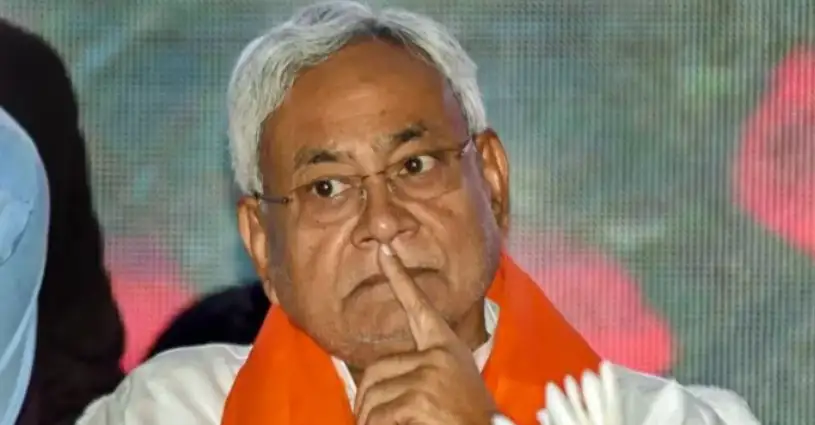 -

Under fire for his 'sex education' speech in the Vidhan Sabha, Bihar Chief Minister Nitish Kumar on Wednesday issued an apology over his remarks. Talking to the media, Bihar CM Nitish Kumar said, "I apologize and I take back my words." Nitish Kumar further said that if my remarks have drawn such criticism and hurt sentiments, then 'I am apologizing and I am ready to my words back'. "But people still hurt after this and criticize me publically, then I will welcome them," said Nitish Kumar.

Interestingly, Bihar Deputy CM & RJD leader Tejaswi Yadav on Tuesday backed Nitish Kumar's sex education speech. Tejaswi while talking to the media had said, "Let me clarify something. The Chief Minister was discussing sex education. Although this topic might make people uncomfortable, it is part of the school curriculum, taught in subjects like Science and Biology. Children learn about it. He was addressing practical measures for population control. It shouldn't be misconstrued but seen as part of sex education."

Accusations against Nitish Kumar arose due to his choice of words during the Assembly session while explaining the importance of education in managing the population. It is pertinent to mention here that the National Women's Commission (NCW) had also sought an apology from the Bihar Chief Minister over his vulgar speech.
Nitish Kumar's sex-education speech