Published On
Bihar Thief Video: Caught during attempt, thief in Bihar dangled through window's grills for 10 KM, Video Viral; Watch
The train was towards the end of its journey from Begusarai to Khagaria when the man tried his hand near Sahebpur Kamal station
Author :
Tushar Singh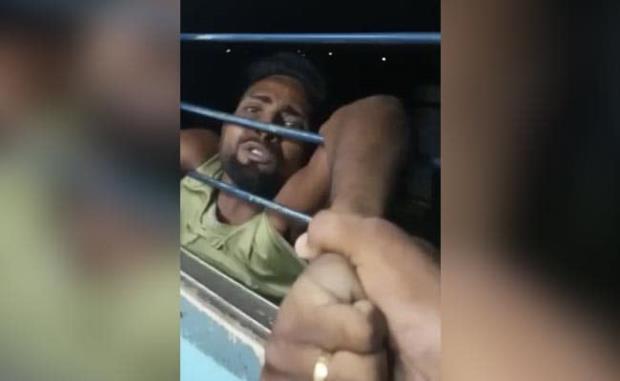 A shocking incident has come to light through a video from Bihar's Begusarai. A thief attempted to snatch the mobile phone from the platform through the train windows but, was caught red-handed by the passengers inside.
The train was towards the end of its journey from Begusarai to Khagaria when the man tried his hand near Sahebpur Kamal station.
His attempt ended in a nightmare as the thief dangled while passengers held his hand for the entire course journey which lasted for over 10 KM and was relieved near Khagaria railway station after which he ran away there is no report as to whether he was caught by the police or not.
Watch Here:
This is from #Begusarai, #Bihar.

Where the person who stole the mobile from the moving train was caught by the people and then it remained hanging like this for many kilometers away. In the #Viralvideo, the thief is seen pleading with the people not to leave his hands. pic.twitter.com/vjLQWNx4pS

— Hate Detector 🔍 (@HateDetectors) September 15, 2022
The incident is from last night, these sorts of incidents are common in Bihar. One similar incident was reported in June earlier this year where that man was quicker and more successful — some on the internet called him "the new Spider-Man".