Published On
Bilkis Bano rape case: Supreme Court issues notice to the Gujarat Government, details inside
A bench of Chief Justice of India, NV Ramana and Justices Vikram Nath and Ajay Rastogi have issued a notice to the government of the state.
Author :
Guneet kaur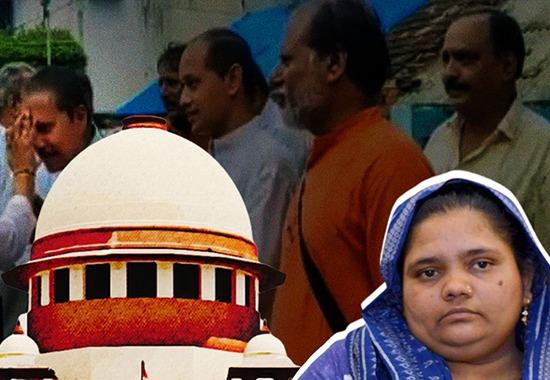 The Supreme Court of India on Thursday issued notice for the Gujarat government's response to a plea filed challenging the release of 11 men convicted for gang rape in 2002 during the riots.
The matter has been posted to hearing after two weeks. The Chief Justice of India-headed bench has also asked the petitioners to implead those who have been granted respite.
The court said, "Issue notice. File your reply. We direct the 11 convicts to be impleaded in the case" during the hearing.
Three PILs have been submitted in the Bilkis Bano Rape Case to the Supreme Court. One by MP Mahua Moitra, another by the Communist Party of India and one other. All have challenged the remission of 11 convicts on Independence Day.
The accused that have been set free by the Gujarat Court are Jaswant Nai, Ramesh Chandana, Kesarbhai Vohania, Govind Nai, Mitesh Bhatt, Shailesh Bhatt, Pradeep Mordhiya, Radhyesham Shah, Bipin Chandra Joshi, Bakabhai Vohania and Rajubhai Soni.
The Court asked whether there was an application of mind or application of rules while providing respite to all the 11 convicts.
The incident has turned out to be a huge controversy as all are raising questions about the Gujarat Government's decision.
Bilkis Bano was 5 months pregnant when she was gang-raped. Her family members and a 3-year-old daughter were also killed by all the accused who have been released now.
She had to fight a really hard battle to try and achieve justice for all that happened to her by putting the culprits behind the bars.
Bilkis Bano said that her faith has shaken up and she was shocked and numb to know that 11 convicts have come out of the Godhra sub-jail on August 15. All of them were welcome with garlands and sweets due to which she said she can't trust the justice system anymore.