BJP faces rebel challenge in 10 out of its 61 strong seats; Cong in 3
The BJP seems worried in Rajasthan as it is facing challenges from its people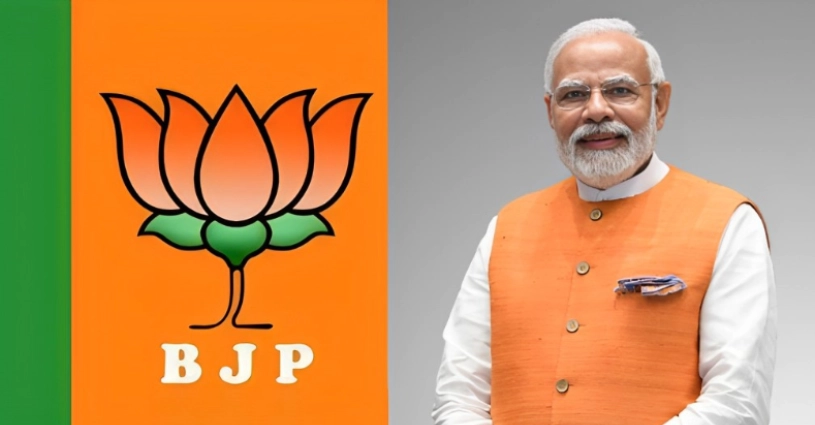 -

The BJP seems worried in Rajasthan as it is facing challenges from its people.

There is strong opposition from nearly 24 candidates of the saffron party in the 124 seats declared so far. Among these, there are ten seats which are said to be the strongholds of the BJP. Incidentally, the party has 61 bastions in Rajasthan.

The ten seats where the party is facing rebellion are the constituencies where the BJP has won twice or more. Since victory is certain on these seats, the large number of ticket aspirants has become a reason for the rebellion in the party. Top BJP leaders are worried that continued protests in these ten winning seats may result in losses to the party in its strongholds.

The Congress, too, seems to be in a similar situation. Though the ruling party has declared candidates on just 76 seats, there is opposition on more than half a dozen seats. There is a threat of rebellion and it has already started on three seats.

Let's analyse the BJP's seats where protests are growing:

Chittorgarh: The BJP's Chandrabhan Akya won by 12,000 votes in 2013 and 24,000 votes in 2018. Now his ticket has been cancelled without any reason being accorded for it. Narpat Singh Rajvi, who has been an MLA twice, was shifted to this seat. If Akya contests as an independent, the BJP may lose Chittorgarh, because the Congress had won this seat in 2008.

Jhotwara: Rajpal Singh Shekhawat won here in 2008 and 2013 but lost in 2018 as he got just 1.16 lakh votes. Now that Rajyavardhan Singh Rathore is an official candidate of the BJP from the Jhotwara seat, Shekhawat's supporters are angry over his ticket being given to the MP. Dissatisfaction of the supporters can create problems here for the party.

Sanganer: Ghanshyam Tiwari won here by 33,000 votes in 2008 and by 65,000 votes in 2013. Thereafter, he launched a new party in 2018 and got just 17,000 votes and his security deposit was confiscated. The BJP's Ashok Lahoti won by 35,000 votes here but now, Lahoti has been denied a ticket by the party. This has led to protests but the party is not unduly worried and believes that the new candidate Bhajanlal Sharma, who is a BJP General Secretary, will win here.

Kishangarh: A Congress candidate won here in 2008 and the BJP's Bhagirath Chaudhary won in 2013. However, Bhagirath Chaudhary's ticket was cancelled in 2018 and given to Vikas Chaudhary. He lost to independent Suresh Tak by 17,000 votes. Bhagirath Chaudhary was elected as an MP in 2019 and now again he has been given a ticket. Vikas is now planning to contest as an independent. His post on X, "Maine Imandari se Mehnat ki thi," with pictures showing him crying, went viral.

Udaipur: This is a major stronghold of the BJP. Gulab Chand Kataria, who won the last three-consecutive elections from here, is now the Governor of Assam. Kataria had won the last election by 24,000 votes. It is said that tickets were distributed based on his opinion. Local leaders of the BJP are protesting over this. Deputy Mayor Paras Deshmukh also took out a rally against the ticket distribution where his supporters raised slogans like, "Tara Manzoor Nahi", while opposing the candidature of Tarachand Jain. "I am still with the party and urge the top leaders to reconsider the decision for Udaipur City," said Paras Singhvi, a contender for the seat.

Rajsamand: The BJP has been winning this seat for the last three elections. Kiran Maheshwari was elected MLA from here in 2008, 2013 and 2018. After Kiran's death, the ticket was given to her daughter Deepti and she won. Then there was another bypoll in 2021 and this time Deepti won by just 5,000 votes. However, now there are protests against her candidature as locals consider her an outsider and the BJP's party office was also ransacked because of this.

Sanchore: The BJP has lost thrice here due to a split. When independent MLA Jeevaram was made a candidate in 2008, he lost by 24,000 votes. In 2018, when Danaram was fielded, he got 58,000 votes, while Jeevaram, who rebelled, got 49,000. Eventually, the Congress won the Sanchore seat. In the fight between Jeevaram and Danaram, the party decided to give the ticket to MP Devji Patel. Now there is huge opposition to this and Devji Patel's cavalcade also came under attack. If the rebellion is not stopped, then the BJP may lose this seat.

Sriganganagar: Former BJP candidate Vinita Ahuja indicated that she would contest the elections as an independent candidate after the party gave its ticket to Jaideep Bihani. Local leaders and supporters of Ahuja held a press conference. "The community has decided unanimously to field Vinita Ahuja as an independent candidate," community leader Virendra Rajpal said in Sriganganagar.

Bikaner East: In Bikaner East, former chairman of the Urban Development Trust, Mahavir Ranka, has held a meeting with his supporters and registered his protest against BJP candidate Siddhi Kumari.

Bundi: Slogans like, "BJP tujh se bair nahi, Dogra teri khair nahi" echoed in the BJP after Ashok Dogra was given the ticket here for the fourth time, in the party's second list of 83 candidates released earlier. Businessman-turned-politician Ashok Dogra, 70, a Kashmiri by birth, settled with his family in Bundi when he was a young man. He began his innings in politics in 2008 under the mentorship of former Chief Minister Vasundhara Raje. He lodged his maiden win against the Congress' Mamta Sharma, repeating the win thrice in Assembly polls though in 2018, it was by a slim margin against twice MLA and former Minister Harimohan Sharma.

Even the Congress is facing big opposition on these three seats.

Malviya Nagar: The seat has been with the BJP since years. Archana Sharma, the Congress candidate, has already lost two elections. The first was by 48,000 votes and the next by a thin margin of 1,700 votes. She holds the status of Minister of State and has now been given a ticket too. There is a threat of factionalism and Vipra Board chairman, Mahesh Sharma has stepped down in protest.

Bikaner West: State Minister BD Kalla won by 6,190 votes in 2018 and now, Congress leader Rajkumar Kiradu has expressed his protest by resigning here because BD Kalla got the ticket again.

Dungarpur: The Congress has again fielded sitting MLA Ganesh Ghogra from Dungarpur. In such a situation, many Congress leaders of the area are angry with the party. In an interesting development Bichhiwara Pradhan Devram Roat has demanded that the candidate be changed. He has also announced that in case this does not happen, he will contest the elections as an independent.