BJP's Karnal Mayor addresses rape convict Ram Rahim as "Pitaji" seeks his blessing ahead of local body elections; Watch
The congregation saw a huge footfall of Ram Rahim's followers besides BJP's local politicians connecting online which lasted for over two hours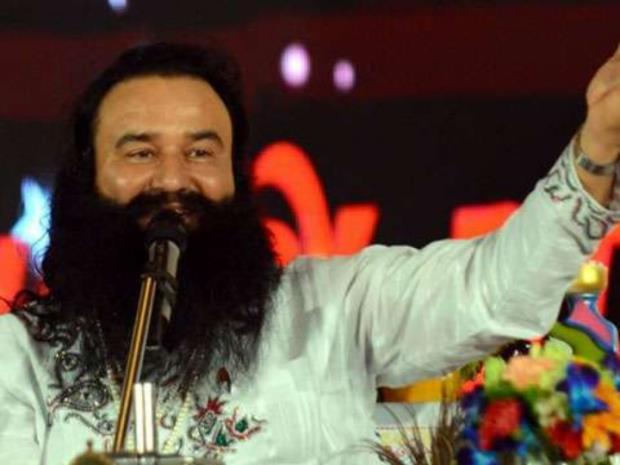 -

Rape convict and Dera Sach Sauda Chief Gurmeet Ram Rahim, who has been out on parole for 40 days presided over an 'online Satsang from his Baghpat-based ashram in UP.

The congregation saw a huge footfall of Ram Rahim's followers besides local politicians connecting online which lasted for over two hours. During this, Ram Rahim also had conversations with his followers and others present to seek his blessings.

And one such conversation has landed up BJP amidst a storm of criticism after its mayor from Karnal and other party leaders appeared in the congregation to seek Ram Rahim's blessings ahead of the local body elections in the state.

Karnal is the legislative constituency of the state's CM Manohar Lal Khattar from where Renu Bala Gupta has served the entire term of Mayor. Joining online Renu Gupta mentioned the election and seek blessings from Ram Rahim who is out on parole.

She went on to mention about Ram Rahim's Karnal visit over 'Swachhta Abhiyan', besides inviting her to visit the city again.

Watch Here:
Out on parole, A convicted rapist Gurmeet Ram Rahim holds a satsang.
Karnal Mayor Renu Bala Gupta attended the online Satsang to take his blessings just before panchayat elections. pic.twitter.com/GHvf7fjbY4

— Mohammed Zubair (@zoo_bear) October 19, 2022
Mallikarjun Kharge set to become new president of Congress as Tharoor concedes defeat, first non-Gandhi at the post in 24 years
Panchayat elections in Haryana are being conducted in two phases. In the first phase, voting for Zilla Parishad-Panchayat Samiti members of 10 districts will be held on October 30 and for the post of Sarpanch on November 2.
In the second phase, voting will be held in nine districts on November 9 for Zilla Parishad and Panchayat Samitis and on November 12 for Sarpanch posts. At the same time, the voting for the by-election being held in the Adampur assembly seat will be held on November 2.
Convicted in the heinous crime of rape and murder DSS Chief Gurmeet Ram Rahim attacked his rivals asking them for proof of his originality to which he responded by saying, "it is fine enough whether one wishes to believe in it or not, God must keep everyone happy."
This incident of politicians seeking blessings from a convicted criminal has infuriated several in the country. On October 15, Gurmeet Ram Rahim walked out of Sunaria jail, Rohtak after he was granted 40-day parole by the Haryana government on October 14.