Published On
Bollywood Celeb Nora Fatehi to perform at FIFA World Cup FANFEST in Qatar, actress shares video
Nora Fatehi is the first actress from from Southern Asia to perform at the grand FIFA World Stage Author :
Guneet kaur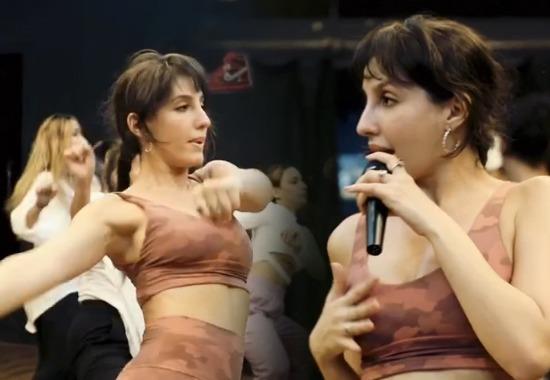 Bollywood fever is all set to grip the fanatics of football as famous actress and dancer Nora Fatehi will be performing in the FIFA World Cup Fanfest in Qatar. Reportedly, Nora Fatehi received a warm welcome as she reached Qatar on 29th November 2022 for her performance. Fans can't wait to see Nora Fatehi perform on groovy dance numbers and make whole stadium enjoy memorable night.
With this Nora is set to become the first actress from India moreover from Southern Asia to perform at the grand FIFA World Stage later this year in December. Nora Fatehi is an exceptional dancer and has given some top hit songs to Bollywood. Not only this, Nora Fatehi also gave a special dance performance during opening ceremony of FIFA world cup.
Giving an insight into her performance, the actress shared a cute behind-the-scenes video on her official Instagram account. The video showed actress prepping up along with her dancers for grand performance at FIFA Fanfest on 29th November 2022. The actress is so engrossed in her performance which is clearly visible as she instructs her team that even the movement of the finger should be synchronized with each other. She captioned the video as, "LOADING..… Fifa FanFest Performance see you on stage November 29th."
The pricey FIFA World Cup is arguably the biggest sporting tournament in the history of sports, with over a billion people attached to it in a direct or indirect manner. Qatar is hosting the 22nd edition of the FIFA World Cup this year which begun on November 20th.
Watch Video