#BOYCOTTSonyTV breaks the internet, fans allege Sony TV of distorting Shraddha Walkar Murder Case
Sony TV allegedly distorted the sensational Shraddha Walker murder case through its TV show Crime Patrol.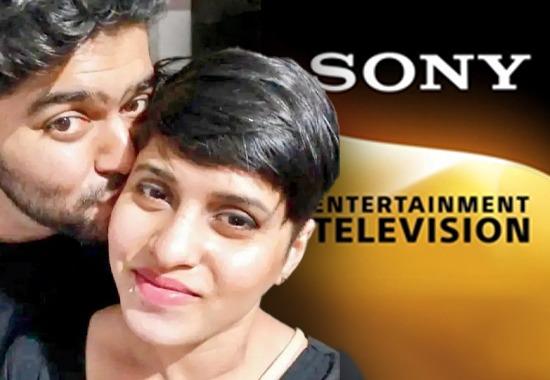 -

Sony TV on Saturday came under the scanner of social media and netizens lambasted the TV channel for allegedly distorting the Shraddha Walkar Murder Case. #BOYCOTTSonyTV on Saturday broke the internet and started trending top on Twitter. As per fans, Sony TV allegedly distorted the sensational Shraddha Walkar murder case through its TV show Crime Patrol. As per fans in episode 212 of Crime Patrol was about Shraddha and Aftab. In the episode, the name of the killer was allegedly changed to Mihir from Aftab and the name of the victim was allegedly changed from Shraddha Walkar to Ana Fernandes. The show reportedly aired on December 27, 2022, and ever since then, fans have been fuming over the TV channel on Twitter. To be precise, its title is Crime Patrol 2.0 'Ahmedabad-Pune' Murder.

Fans fume at Sony TV
#BOYCOTTSonyTV
Shame on you SonyTv
You deserve Boycott pic.twitter.com/yLfUHFyPNy

— Badmash Avi (@BadmashA) December 31, 2022
@sony_boycott @BoycottSony @Sony @SonyPictures Shame on u and ur Team who supported n made thz n who ever acted thy all r just sale their character to get money. Bekar ke logo paise ke liye charctr b bej dete #BOYCOTTSonyTV
If it's happen in ur home then will c wat u show 😡😡 pic.twitter.com/1Ych3FWBeq

— Kranthi (@Kranthi88380915) December 31, 2022
South actor Naresh to tie the knot with Pavitra Lokesh in his fourth marriage, shares video of lip-lock
If you are thinking Bollywood will CHANGE...you'll be disappointed

Hindu Hate is it's DNA

Only solution... Boycott Bollywood forever

Big question is Why government silent everytime??@ianuragthakur@PMOIndia@sudhirchaudhary#BOYCOTTSonyTV #BoycottBollywood #CrimePatrol pic.twitter.com/UNfj5MVHTr

— қค੮੮คƿƿค🗡️ 3.0🇮🇳 (@Kattappa___) December 31, 2022
Shraddha Walkar Murder Case
Shraddha was brutally killed on May 18, 2022, after her live-in partner Aaftab strangled her, dismembered her body into 35 parts, and dumped it across multiple areas in New Delhi. During the polygraph test, the accused admitted the murder was pre-planned by him and expressed no regrets. On December 15, it was reported that the deceased Shraddha Walkar's dismembered bones that were retrieved from New Delhi's Mehrauli forest matched with her father Vikas Walkar and brother's samples. The development is similar to the confession of accused Aaftab Poonawalla that he made during his Narco and Polygraph test. The Delhi police in its briefing confirmed that the Polygraph test and DNA reports from CFSL were obtained.