Priyanka Chopra is always on the go for work, and she misses her husband Nick Jonas terribly while she is separated from him. Priyanka and Nick were recently in Los Angeles together, but according to a new Instagram post by the actress, they may now be in different cities or even countries.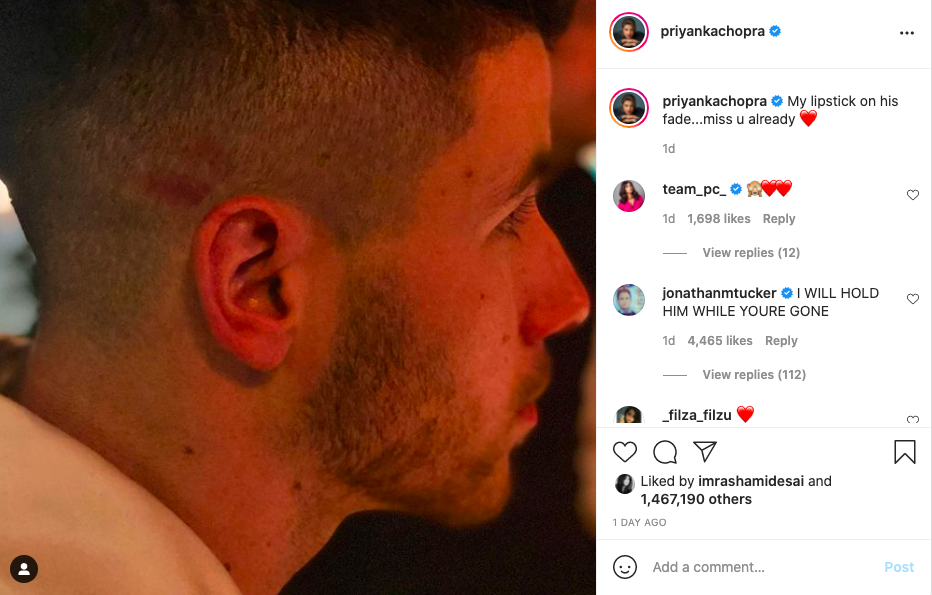 "Miss you already," Priyanka Chopra wrote on Instagram beside a snapshot of Nick Jonas, which reveals a kiss-shaped lipstick stain on the 28-year-old singer upon closer inspection. Priyanka wrote, "My lipstick on his fade."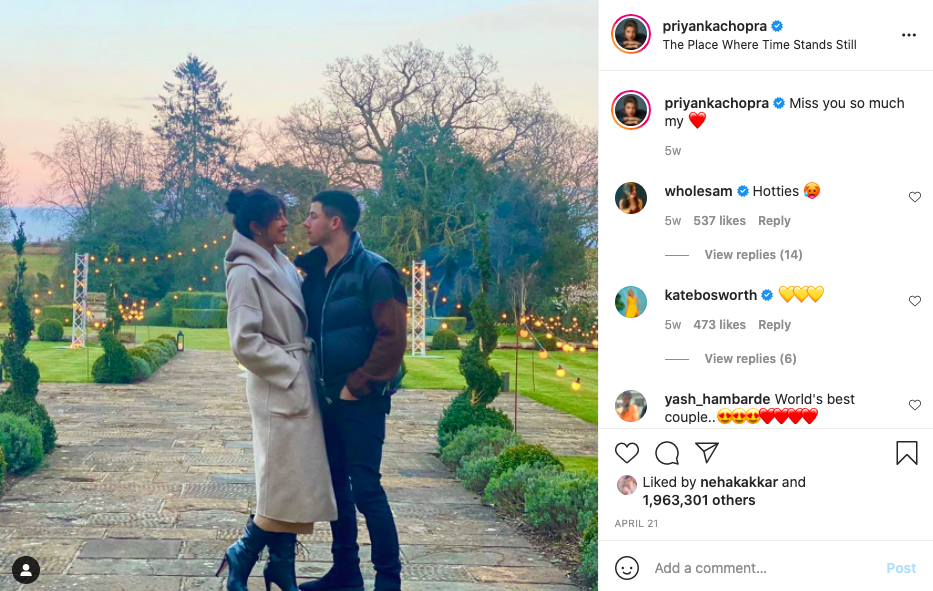 Priyanka had previously written on Instagram about missing her partner-in-crime: "Miss you so much my love," she said. Priyanka appeared to be in London at the time, while Nick was in Los Angeles.





Meanwhile, Priyanka Chopra and Nick Jonas were both presenters at the Billboard Music Awards in Los Angeles on Sunday, where he hosted and she presented. Priyanka Chopra lit up the red carpet in a handmade Dolce Gabbana ensemble. Nick Jonas dressed in green to match her.

Also Read: Lady Gaga Flaunts Mermaid Oomph in a Tie-Dye Bikini

Nick Jonas was in a bike accident a few weeks ago, and he was injured and bruised. She wrote of Priyanka's consistent presence by his side during his recovery in a lengthy Instagram post.


'Text For You' and the 'fourth Matrix' film is among Priyanka's upcoming films. Nick Jonas is presently a coach on the reality show 'The Voice'.