Published On
Canada breaks record, issues 4.8 million visas in 2022
According to the Immigration, Refugees and Citizenship Canada (IRCC), Canada has issued 4.8 million visa applications in the year 2022, nearly twice the ones issued during the same period in the previous year. Author :
Guneet kaur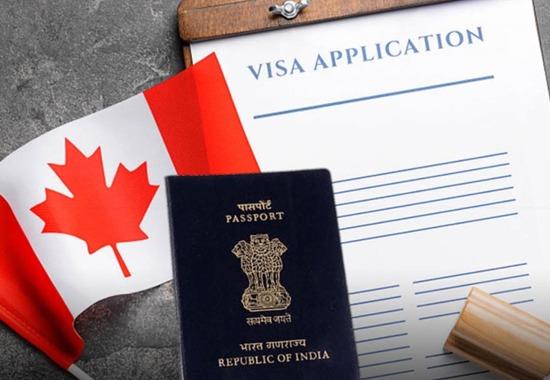 Reportedly, Canada to reduce its backlog that was created during the pandemic is now processing more visitor visa applications. The country has reduced its backlog by nearly half a million through this process. As per the information in November, over 260,000 visitor visas were processed, in contrast to the 180,000 applications that were processed in 2019 at the same time. The minister of Immigration, Refugees and Citizenship Sean Fraser said in a statement that the Canadian government has greatly reduced its backlog percentage and has also processed a record-breaking number of immigration applications this year. While telling about the 4.8 million applications, he revealed that it includes 670,000 study permits, 700,000 work permits, and hundreds of thousands of visitor visas.
As per the data received by IRCC approximately 70,000 work permits were processed on 30th November 2022. This time Canada is on track to reach its target of more than 431,000 new permanent residents. Reportedly, permanent residents will now have to wait for shorter time period when renewing their permanent resident cards as IRCC has reduced its pandemic backlog of applications for card renewals by 99 percent.
On 2nd December 2022, Canada's immigration backlog came down to just over 2.2 million. As per Canadian government, it now hopes to make all citizenship applications digital by the end of this year, including those for minors under 18.