Canada: Punjabi youth imprisoned for 7 years for killing female friend; also burned dead body to hide the crime
Police recovered victim's burnt body a day after the incident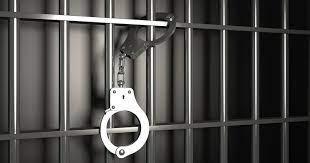 -

A court in Canada has sentenced a Punjabi youth to 7 years in prison for murder. In August 2017, the accused killed his Punjabi female friend. Additionally, the dead body was set on fire to conceal the murder. The youth who was found guilty, according to the court, also dealt drugs.

The incident happened in August 2017. Indian-Canadian youth Harjit Deo, 25, had killed Bhavkiran Dhesi, 19, who was his friend. Police recovered Kiran's burnt body a day after the incident. According to the police, Harjot and Kiran were good friends of each other. He was detained at the Vancouver Airport in May 2019 when his name came up in the investigation, and a case was filed against him a month later.

According to British Columbia Supreme Court Judge Jean Reader, Harjot fired a revolver from his trousers and shot Kiran in the head. She then passed away instantly.

Power bill of Shaheed Bhagat Singh's ancestral huose already paid in advance

He then placed the body in the XUV and drove it to a remote location. Along with the dead body, the XUV was also set on fire. Harjot did not inform the police in this matter.

The family of Kiran, who lost her life in this entire incident, is not happy with this decision. They said that Harjot mercilessly murdered their 19-year-old daughter. Kiran was a student and her kidney was transplanted 6 months before her death. The punishment of 7 years for the guilty Harjot is very less. He should have received at least a 20-year sentence.