Published On
Canada Shooting: Indian youth among three died in a shootout rampage in Ontario
The shooting resulted in the death of Constable Andrew Hong, 48, and Shakeel Ashraf, 38 alongside Satwinder, the gun-borne assailant has been identified as 40-year-old Sean Petrie
Author :
Tushar Singh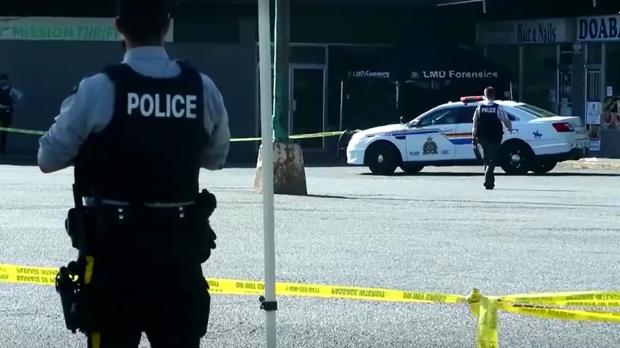 A 28-year-old Indian youth succumbed after sustaining bullet injuries in a shooting rampage in Ontario, Canada, which claimed two other lives including that of police personnel.
Satwinder Singh died while undergoing treatment at the Hamilton General Hospital, said a statement released by Halton Regional Police Service.
The violence took place in Mississauga shortly after 2 pm, when Constable Hong, who was in the city for a training session and on his lunch break at a Tim Hortons, was shot and killed at close range.
Satwinder Singh an Indian national was working part-time at MK Auto Repairs when the incident took place, the statement further read, "The HRPS would like to express heartfelt condolences to the family and friends of the victim, and the communities impacted by this horrible tragedy."
The shooting resulted in the death of Constable Andrew Hong, 48, and Shakeel Ashraf, 38 alongside Satwinder. The gun-borne assailant has been identified as 40-year-old Sean Petrie, who died in retaliation from the police in Hamilton.
Singh's grieving father hasn't seen his slain son since the pandemic and has just returned from Dubai where he works as a truck driver, said Sarabjot Kaur, Satwinder's cousin.
Queen's Funeral to observe the biggest security operation in the history of Britain; details inside
As per an online GoFundMe page made in honor of Singh, who died due to bullet injuries and was on life support moments before he was declared brain-dead.
Satwinder Singh, who obtained an MBA in marketing in India, was a student at Conestoga College. He had been working part-time at MK Collision Centre in Milton.
Based on the Canadian media reports, the initial investigation into the killings reveals that the incident was unprovoked and the man was on the search of a senior officer.
As per the latest of Sunday afternoon the online funding platform has accumulated a total of 35,000 dollars to support Satwinder Singh's family in bringing his body back to India.
The post on the page read, "He will leave us with a dent in our hearts for a lifetime, It is a tough time for our family, and we need prayers from all of you."