Published On
Canadian security agency releases list of 11 dreaded gangsters; No mention of Goldy Brar and Lakhbir Singh
The Public safety warning notice mentions the affiliation of these gangsters with lower mainland gang conflict
Author :
Ujjwal Samrat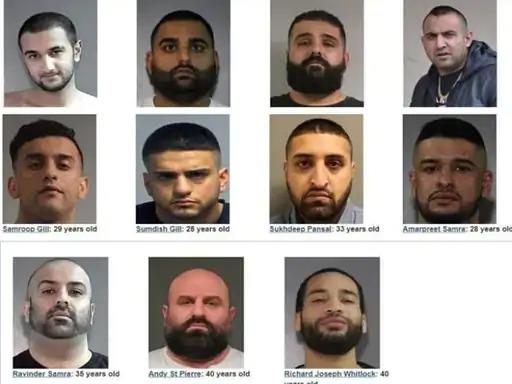 The Combined Forces Special Enforcement Unit British-Columbia has released a Public Safety warning over the rising concern on the matters pertaining to the increasing number of gangster activities in Canada.
The list of the gangsters includes 11 names with 9 Punjabis and are said to have been associated with the lower mainland gang war. People were appealed to ensure their safety against these dreaded gangsters.
However, the list doesn't find the name of Goldy Brar, who masterminded Punjabi star Sidhu Moose Wala's murder, and Lakhbir Singh who launched an attack on Mohali Intelligence Unit and are associated with other several criminal activities in the state.
The Public Safety Warning issued by the Canadian Authority read, "Public warning issued due to the significant threat to the public posed by a number of individuals involved in Lower Mainland Gang conflict and their ongoing nexus to violence."
The list released by the British-Columbia enforcement unit finds the name of Jagdeep Cheema, Barinder Dhaliwal, Gurpreet Dhaliwal, Samroop Gill, Sumdish Gill, Sukhdeep Pansal, Amanpreet Samra, Ravinder Samra, and Shakeel Basra. Besides these men, the list also finds Richard Joseph and Andy St Pierre in it.
While releasing the list of these dreaded gangsters, the authority informed that these criminals are not just limited to the lower mainland. They have expanded their horizon in the entire region and are behind executing several criminal activities.
The Canadian police have said, they are taking all possible measures to ensure public safety. Police have kept vigil on them. The police appealed to ensure personal safety while releasing these warnings. The Public warning further highlights "that anyone with, or in the close proximity of these individuals may be putting themselves at risk."